Nationwide executive Gale King is speaker for fall commencement
Posted On December 6, 2010
---
Kesha Williams
December 06 2010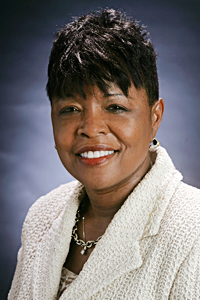 Elizabeth City State University will hold its 151st Commencement Ceremony on December 11th at the R.L. Vaughan Center. Gale King Executive Vice President and Chief Human Resources Officer for Nationwide is the speaker.
King was elected to this position in 2009. In this role King is responsible for developing the company's human resources strategy. This includes the full range of tools policies and programs for the company's 33000-plus business leaders and associates throughout the United States. These services include talent management compensation performance management associate and leadership development organizational effectiveness change management and diversity and inclusion.
King began her insurance career as a claims representative and then served in various leadership roles including administrative officer — Office of the President — Property &ampamp Casualty vice president for Nationwide Insurance human resources and senior vice president for Property &ampamp Casualty human resources.
Understanding the importance of education in 2007 King established a scholarship fund in the name of her late grandmother and mother. The fund provides four college scholarships annually.
She is active in the community and currently serves on the boards of the Columbus (OH) Urban League and Franklin County Children's Services. She is also a member of two national organizations the Executive Leadership Council and Insurance Conference Group. King graduated from the University of Florida with a bachelor's degree in journalism and a master's degree in public administration.
---