Nationally Celebrated Scholar to Lecture on Education at ECSU
Posted On February 27, 2018
---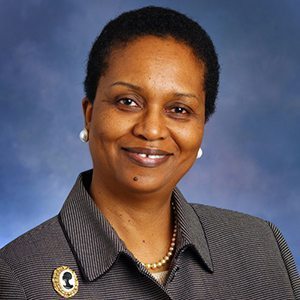 One of higher education's most important voices in the field of education, Dr. Joyce King, will lecture at Elizabeth City State University March 6, according to Department of Education, Psychology and Health Chair, Dr. Gwendolyn Williams.
King's lecture is a part of ECSU's PROJECT IGNITE: Next Generation of New Teachers, and the E.V. Wilkins Endowed Chair Series.
King, who has served as the Benjamin E. Mays Endowed Chair for Urban Teaching, Learning and Leadership at Georgia State University since 2004, will speak on "Harnessing the Power of Scholarly Dialogue: How are the Children? Teacher Preparation for the 21st Century."
Williams says King's work is important to the future of education and shines a light on the needs of future educators.
"Effective teachers must develop a way of thinking and teaching that critically engages children, their families, and communities with the tools to foster change," said Williams.
According to Williams, King, who is the past president of the American Educational Research Association, specializes in areas of studies such as the role of cultural knowledge, diaspora literacy and heritage knowledge in teaching and preparing teachers for diversity, visionary parent education, global education (rural, urban, and international) and curriculum change black studies theorizing in education and black education.
King has served as co-editor of the top ranked Review of Educational Research. Recent publications include the Harvard Educational Review, The Handbook of Research on Black Education, The Handbook of Research on Teacher Education, and Voices of Historical and Contemporary Black Pioneers.
She is also responsible for organizing and editing the landmark book, "Black Education: A Transformative Research and Action Agenda for the New Century," published for the American Educational Research Association.
King received her Ph.D. in the Social Foundations of Education from Stanford University, a Bachelor of Arts degree from Stanford, and a certificate from the Harvard Institute in Educational Management.
The lecture will be held March 6, 3:30 p.m. to 5 p.m. in the K.E. White Center.
PROJECT IGNITE is funded by a grant from the W.K. Kellogg Foundation. The purpose of the grant, and the program, is to help prepare the student-teachers to work in rural, high-need schools. PROJECT IGNITE is a collaborative effort between ECSU, College of the Albemarle, and Halifax Community College.
---