Nationally Celebrated Architect Phil Freelon Leaves His Legacy with Elizabeth City State University Campus
---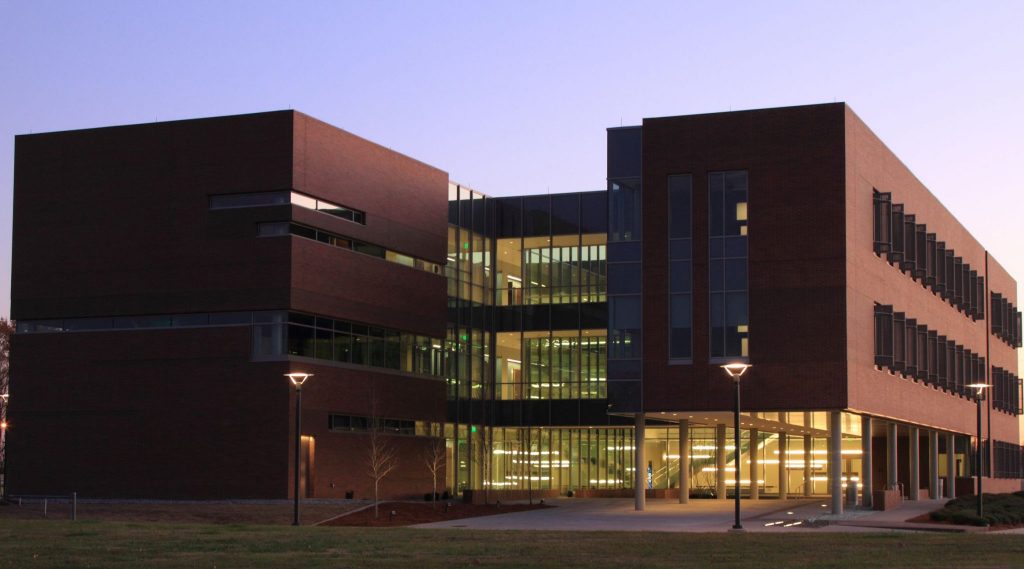 The Gilchrist Complex, seen at twilight, is one of two ECSU buildings designed by the nationally celebrated architect, Phil Freelon. Freelon, the lead architect for the Smithsonian's National Museum of African American History and Culture, died earlier this week.
One architectural journalist said architect Phil Freelon "chronicled the African American story," through his designs. The late architect's legacy of modern design celebrating and elevating the story of African Americans past, present, and future dots the nation's landscape, leaving a legacy that includes the campus of Elizabeth City State University.
Freelon, 66, was the lead architect for the Smithsonian's National Museum of African American History and Culture. He died earlier this week from ALS, also known as Lou Gehrig's disease.
While Freelon's passing is being mourned across the country, and his large work is being rightly praised, it is in small corners of the nation, like here at ECSU, where his legacy will live on as well. That legacy will live at ECSU through the designs of buildings such as the Gilchrist Complex constructed in 2011, or the Pharmacy Complex (soon to be redubbed the STEM Complex) erected in 2011.
Architecture journalist Kriston Capps, in an article about Freelon's passing for City Lab, points out that the Durham-based designer often compared architecture to art. Freelon, writes Capps, "favored bold compositional strokes," and his "modernist designs were muscular without being rigid."
That description is apt and can be best understood when standing back, gazing upon ECSU's two newest buildings, Gilchrist and Pharmacy. They are very modern designs employing strong lines that form a web around very modern and utilitarian interiors designed entirely with the student in mind. Each building was created to be on the technological edge of classroom design.
While ECSU is fortunate to celebrate Freelon's legacy, so are many locations across the country. His signature style, his eye for strong design, can be seen at culturally significant sites from coast to coast.
Freelon's work can be seen as nearby as Charlotte, North Carolina at the African-American Arts and Culture building, or as far-flung as San Francisco's Museum of the African Diaspora. Buildings such as these are, as Capps put it in his story, designs "dedicated to the black experience across the country."
Phil Freelon grew up in Philadelphia and studied architecture at North Carolina State University. He would go on to found The Freelon Group in Durham, his home base throughout his career.
Freelon's work would include community buildings such as libraries, and other public buildings, as well as work on university campuses. Campus designs other than ECSU include North Carolina A&T, and North Carolina Central University.
In 2011, Pres. Barak Obama appointed Freelon to the U.S. Commission on Fine Arts. He was named Architect of the Year in 2017 by the business magazine Fast Company.
---