National Science Foundation Awards Grant for STEM Student Success Pilot Program
---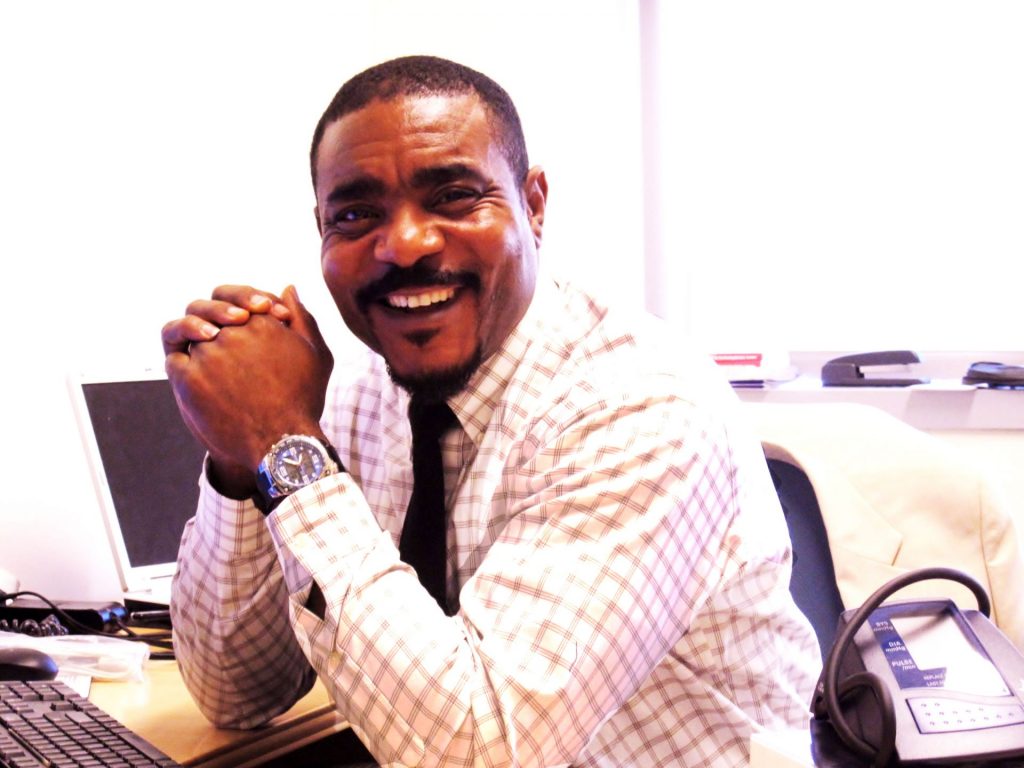 Dr. Anthony Emekalam
The National Science Foundation awarded Elizabeth City State University $143,822 for Dr. Anthony Emekalam's pilot project, Intentionally Delivered Effective Accommodation, or IDEA. The research focuses on increasing student retention and graduation rates in STEM studies.
"The goal of this initiative is to build upon preliminary findings of a recent small-scale study suggesting that inadequate accommodations for students bearing extenuating education burdens, such as student-athletes, is a possible contributor of attrition from STEM programs," says Dr. Emekalam, ECSU's chair of the Department of Health and Human Studies.
Dr. Emekalam says this initiative is necessary because "American colleges and universities are currently graduating fewer numbers of students in STEM disciplines."
"This is why efforts to increase the number and diversity of STEM graduates are receiving much needed attention from policy makers and have subsequently risen to a national priority," he said.
The goal of IDEA at ECSU is to increase STEM graduation rates by reducing the number of students who leave these programs due to burdens that compete with their academic progress. The importance of achieving this goal is emphasized by data, which suggests that significant numbers of students entering STEM majors at ECSU eventually graduate with non-STEM degrees.
"So, the project seeks to address this loophole and increase the number of STEM graduates and increase STEM research efforts at ECSU and beyond," said Dr. Emekalam.
The program will create an instructional guideline that requires instructors to identify and accommodate educational burdens of these students. The process will include student surveys and questionnaires that will give ECSU information required to adopt those accommodations for students.
The results are intended to be a course syllabus designed to promote student success in STEM studies and achieve a higher graduation rate.
---