National Library Week observed at ECSU April 9 – 13
---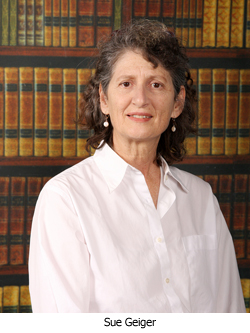 Kesha Williams
April 02, 2012The G. R. Little Library at Elizabeth City State University will observe National Library Week with a series of events April 9 – April 13. The events are free and open to the public:
Monday April 9
3:30 p.m.
Boardroom of the G. R. Little Library
Book talk &ampamp signing
Guest: Dr. R. Y. Langham, of Cane Ridge, Tennessee, explores the topic dysfunctional families in her new thriller, &quotFallen Apple,&quot a sensational psychological thriller filled with murder, mystery, and intrigue.Langham is a graduate of Fisk University, and received a Master's degree in Marriage and Family Therapy from Trevecca Nazarene University. She worked for the State of Tennessee: Department of Children's Services in the Child Abuse/Child Neglect Department. Motivated by the heartbreaking cases she handled there, Langham decided to pursue a doctorate in Family Psychology from Capella University in Minneapolis, Minnesota.
Tuesday April 10
11:30 a.m.
Lawn of the G. R. Little Library
Children Story Hour
To be hosted by the ECSU Library Club on the Library lawn.  Stories will be told by the Library Club President Camille McGowan.Tuesday April 10
3:30 p.m.
Boardroom of the G. R. Little Library
Poetry contest, theme: &quotREVITALIZE&quot
Submissions are due by noon on April 4 contact Dr. Elizabeth Byrne at (252) 335-3169 or eobyrne@mail.ecsu.edu for more information.Tuesday, April 10
After noon in the library
Staff from &quotEarth 383 Comics and Games,&quot a local retailer that sales comic books, games and novels, will conduct game demonstrations and display some comic books
Wednesday April 11
3 p.m.
Book Mobile Kick-off
The Pasquotank-Camden Public Library Book Mobile begins making a weekly stop in front of the G. R. Little Library for patron review of leisure reading books.3:30 p.m.
room #138 of Johnson Hall
The G. R. Little Library annual speaker program
Meltonia Loretta Young,
&quotStories from the Underground Railroad&quot
This presentation is part art exhibition, part history, and part decoding of the secrets behind the quilt patches that are synonymous with the Underground Railroad. Areas examined will include why slaves sought out the Underground Railroad, the contributions of the Quakers, and a look at some of the heroic individuals who faced capture and death to help others obtain freedom.An examination will be made of the &quotmyth&quot of the significance of quilts to the success of traveling the Underground Railroad, including a lesson in decoding the quilt patterns used to communicate with runaway slaves pursuing freedom.Meltonia Loretta Young, M.A.L.S. lives in Jamestown, N.C. She has a BA in African American Studies, and an M.A. in Liberal Arts with a concentration in African American history from UNC-Greensboro. Young is a licensed optician.
Refreshments will be served.
Friday April 13
12 noon to 5 p.m.
Lawn of the G. R. Little Library
Friends of the Library's book and craft sale For more information, Sue Geiger, a reference librarian for the G. R. Little Library 335-3433
---