National Endowment for the Arts Grant Aids Funding for ECSU Community Connections Performance and Lecture Series
Posted On August 27, 2020
---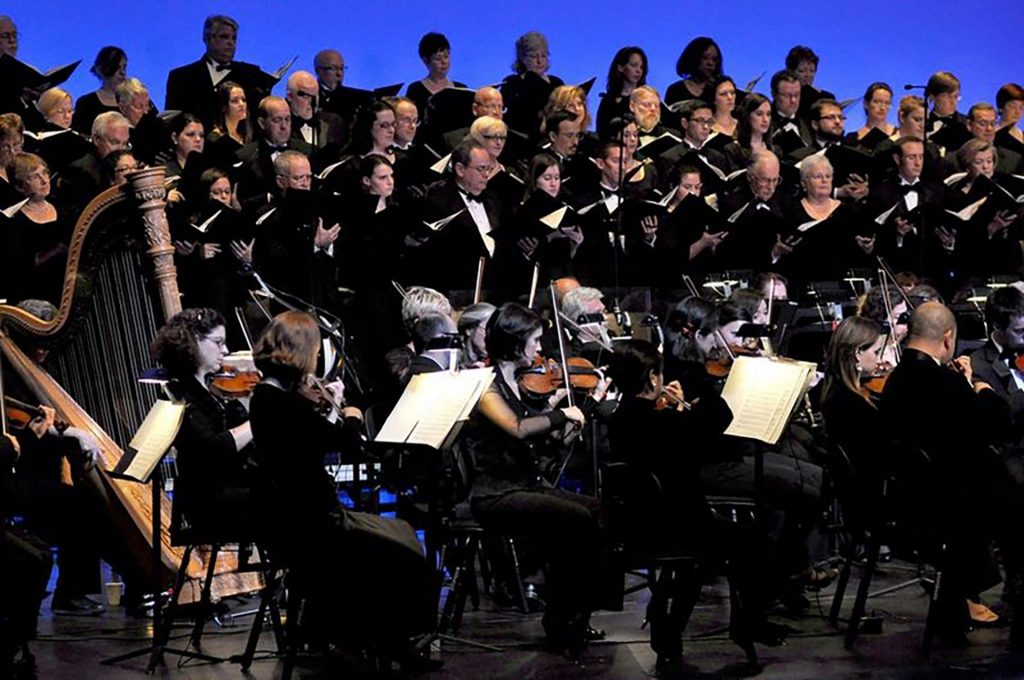 Talks with The Virginia Symphony is part of the event planning for ECSU'S recently formed Community Connections Performance and Lecture Series.
A $10,000 grant from the National Endowment for the Arts will match a $12,000 private donation by Elizabeth City State University Board of Trustee, Phyllis Bosomworth, to fund the Community Connections Performance and Lecture Series. 
Department of Music and Visual Arts chair, Dr. Chris Palestrant, says the award will aid ECSU in bringing top performers and lecturers to campus for students, faculty, staff, and community members.
"Community Connectionsis being established to bring at least one significant performance to the campus of Elizabeth City State University eachsemester," said Dr. Palestrant. "Depending on artists' schedules, we are targeting two periods for performances within the academic calendar."
The Community Connections series launched last March thanks to funding from Ms. Bosomworth. As a lifelong Elizabeth City community member, Ms. Bosomworth said she wanted to create cultural experiences that could be enjoyed by the campus community, and the greater surrounding community.
The series was kicked off with a lecture by award-winning record producer, Steve Buckingham. Mr. Buckingham produced records by Dionne Warwick, Melissa Manchester, Ricky Van Shelton, Mary Chapin Carpenter, Dolly Parton, Tammy Wynette, Shania Twain, Sweethearts of the Rodeo, Garth Brooks and Linda Ronstadt, and is credited on over 350 albums during his career.
According to Dr. Palestrant, a schedule for the 2020-2021 academic year is being worked out, and artists such as The Virginia Symphony Orchestra are in negotiations. He says now that NEA funding is secured, the Community Connections committee will begin contracting artists for performances this year.
"Thecriteria for scheduling performers is specifically to select events designed to attract significant numbers from both the campus and the local community, appealing to people from all walks of life," said Dr. Palestrant. "The program seeks both to enrich the cultural offerings of this region and to foster interaction between the campus and the local community."
The committee is made up of faculty, staff, students, and community members. The committee is meeting weekly, according to Dr. Palestrant, to outline a strategy for bringing performances to campus in the fall and spring semesters. Part of that strategy, according to Dr. Palestrant, will address COVID-19 safety protocol. Events for the fall are being planned virtually while spring event venues will be announced at a later date.
Information for virtual events will be shared with the public when it comes available. Future in-person performances will be held in the Robinson Auditorium at the Mickey L. Burnim Fine Arts Center.
---