Music Department holds second showcase recital
---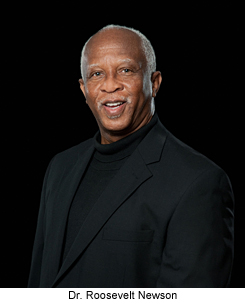 Kesha Williams
March 26, 2012
The ECSU Music Department is proud to present its second faculty showcase recital. The adjunct faculty and the faculty teaching in the Community Music School will perform at 7:30 p.m. Monday in the Floyd L Robinson Auditorium of the Mickey L. Burnim Fine Arts Center.
Dr. Roosevelt Newson, chairperson of the ECSU Music Department, said he is pleased to show off the talent available for instruction in Elizabeth City.
&quotWe held a faculty showcase for the university's full time faculty back in October. This one is a recital featuring faculty in the Community Music School and adjunct music faculty-those who teach less than full time hours in the Music Department,&quot Newson explained. &quotDennis Figgs is a popular pianist in the area who has taught many youths over the years. He also is a full time teacher in the local school system. The other musicians featured in this performance have a great deal of experience as well.&quot
&quotWith this recital, we will acquaint the community with the faculty who teach each week here. Parents who are considering private music classes for their children can come and gain an understanding of the level of performance these teachers can take youths to. This can be a supplement to instruction offered in schools.&quot
Newson brought the idea of a faculty showcase to ECSU after seeing it work well at another institution where he worked a few years ago- Illinois State University. Previously, Newson was a full-time concert pianist performing throughout the United States and Europe before turning to an academic career. He has been a dean at three institutions – Georgia Southern University, Illinois State University and Bloomsburg University in Pennsylvania – and provost at two – University of North Alabama and Bowie State University. He left the Maryland institution two years ago to come to ECSU, where he is the Spangler Endowed Professor in the School of Arts and Humanities. He is confident that youths in the Albemarle can make a significant amount of progress with proper instruction.
&quotYouths who have excellent instruction during adolescence stand a good chance of enjoying music and performing well as adults. The ability to play an instrument is a wonderful skill you can enjoy alone or a skill you can use to entertain an audience,&quot Newson explained. I'd like to see more youths in the Albemarle, and prospective adult students, come here to our Community Music School and discover the value of individualized instruction. Best of all, it's affordable, a fraction of the cost of private lessons in nearby major cities.&quot
---