Moody's Investment Services Gives ECSU 'Stable' Credit Rating
---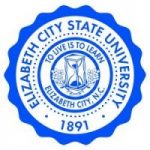 Moody's Investment Services has issued a new credit rating for Elizabeth City State University, declaring it "stable," according to the organization's latest report.
"The revision of the outlook to stable reflects the university's significant 20 percent increase in enrollment in fall 2018 and the likelihood that price support from the state will contribute to further enrollment growth in fall 2019," states a press release issued by Moody's.
According to ECSU Chief Financial Officer, Josh Lassiter, the new rating comes as part of a $15 million debt-refinancing effort that was approved by the University of North Carolina System Board Of Governors earlier this month. Lassiter says this move to a stable rating has come after more than five years of the university's credit being on "negative watch," as issued by Moody's.
"It's extremely encouraging that the financial markets are acknowledging the great work we've started here," said Lassiter. "The refinancing deal will net the university over $1.2 million in savings."
Lassiter credits his team at ECSU's Business and Finance office for their work to move the university forward.
"I'm proud of the finance team at ECSU for the work they do to promote good stewardship of state resources and ensure ECSU's continued financial stability," he said.
According to Moody's press release, the improved rating "incorporates expectations of improved operating performance in fiscal 2019."
Under the leadership of ECSU's new Chancellor, Dr. Karrie Dixon, ongoing action is being taken to increase enrollment and raise the profile of the 128-year old institution regionally, across the state, and nationally. The positive effects of these efforts are evident across the university as programs grow and enrollment is up, but there is, said Dr. Dixon, more work to be done at ECSU.
"We are very pleased with this move forward," said Dr. Dixon of the Moody's rating. "However, we will continue to focus on improvement."
---