Miss ECSU Takes the Lead During Unprecedented Times
Posted On August 21, 2020
---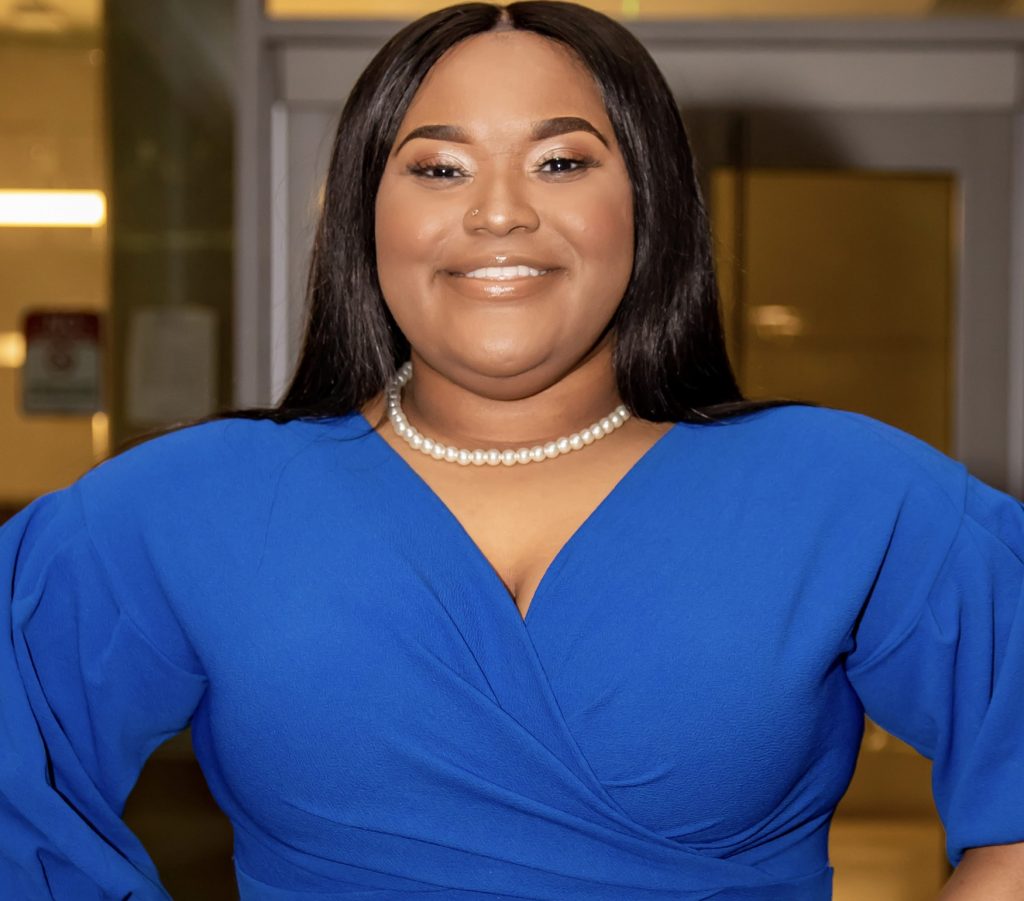 Elizabeth City State University's 2020-2021 Miss ECSU, Mekayla Stokley, could not have anticipated the overwhelming changes that would come to campus last March, shortly after she learned that she would represent her fellow Vikings as their top Royal Court member. But Ms. Stokley is resilient, and she was able to quickly rise to the occasion as the campus community went remote during the early days of the COVID-19 pandemic.
"When it was announced that we would go remote, I realized that much of what the Royal Court does would change," said Ms. Stokley, a senior social work major from Elizabeth City. "It hurt but I had to put on that face and encourage students."
Encouraging students and being a campus leader has been this Miss ECSU's focus since her first days as a freshman, earning the title of Miss Freshman. She would subsequently go on to serve as Miss Sophomore and Miss Junior before her peers cast their deciding votes to crown her Miss ECSU.
"It was important for me to serve on the Royal Court and to be an ambassador for the school, and be a voice for students in my class," said Ms. Stokley.
Mekayla Stokley is an Elizabeth City native, "born and bred." She is a legacy Viking, following in the footsteps of family members, including her grandmother who not only graduated from the university, but also worked on campus for a number of years.
"The experience has been wonderful," said Ms. Stokley. "It's been a journey. I've been able to learn and grow and find myself. I'm flourishing at ECSU, and it's taught me a lot."
As Miss ECSU, Ms. Stokley has been able to put those lessons to work since last March. While her place as a campus leader is still intact since COVID-19, her role has shifted somewhat since students first went home in the spring.
She says that although the university has been good to send out emails, students are more apt to use social media platforms to send and receive information. And while ECSU maintains a high-profile presence on social media, hearing from a fellow student such as Ms. Stokley sends messages even further down the line.
"When (the university) would email us information, I would promote it on social media," she said, adding that Twitter seems to be the most frequently used platform for students.
As Miss ECSU, she is, she says, a conduit to students. She is also, as she says, a voice for the Vikings.
"I want to be that person that students could talk to during such a hard time," said Ms. Stokley. "I had a lot of students reaching out to me about what they didn't have at home and I would reach out to the student president and the former Miss ECSU to let them know what they needed."
Now, as students have returned to campus, Ms. Stokley is still working to support her fellow Vikings during these unprecedented times. She is working to promote a safe campus by reminding students to wear masks, use hand sanitizer, check their temperature before leaving the residential halls, and not to assemble in large groups.
So far, she says, the safety measures seem to be working for ECSU. Students want to be on campus, rather than working remotely.
"I do believe that ECSU was prepared for us to come back," she said.
After she graduates in the spring, Ms. Stokley plans to attend graduate school at an HBCU, earning her Master of Social Work degree. She plans to work in child protective services.
---