Miss ECSU Arielle Beamon Named an EBONY Campus Queen
Posted On February 22, 2018
---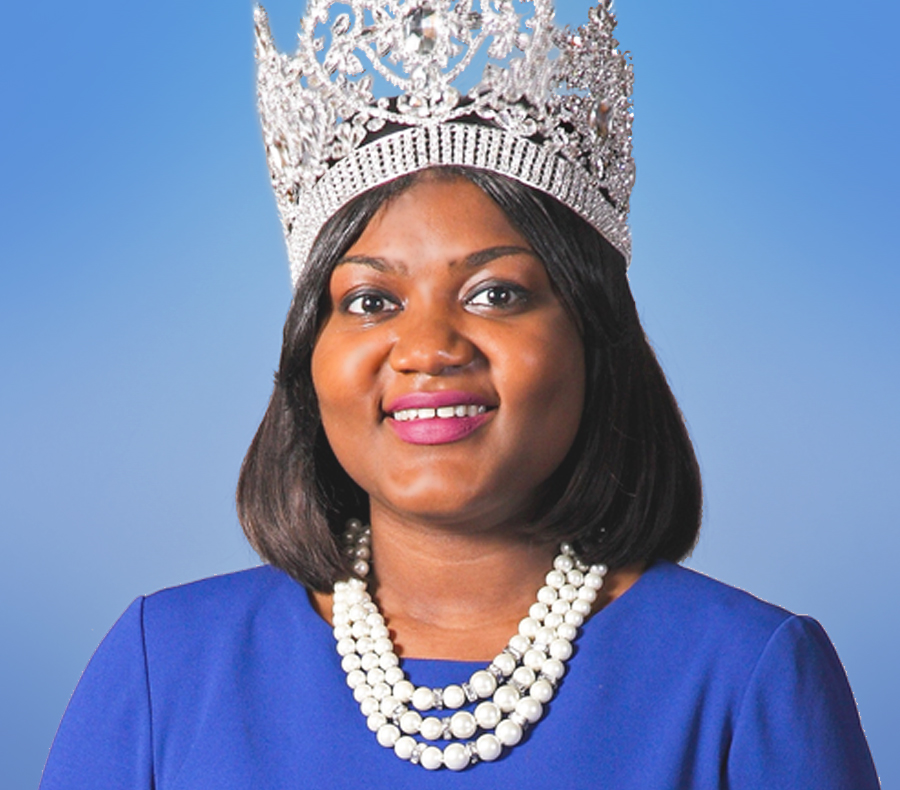 Miss ECSU, and Miss CIAA contender, Arielle Beamon has been named one of 10 EBONY Media Campus Queens.
Beamon, who will contend for Miss CIAA in Charlotte Saturday, learned of the honors this month.
"The top 10 EBONY HBCU Campus Queens represent brilliant black women who exemplify intelligence, philanthropy and leadership," said Linda Johnson Rice, CEO of EBONY Media Operations. "In today's climate, it's more important than ever to praise exceptional women who demonstrate fortitude in their everyday lives and remain unapologetically black."
The EBONY Campus Queens are chosen during a three-month online competition that allows users to vote for their favorite contestants from 75 HBCUs.
Beamon's bid to take home the Miss CIAA title is still ongoing. Online voting for Miss CIAA started earlier this month and ends at 5 p.m. on Friday, March 2. Voting is unlimited and the queen with the most online votes will not only receive a $2,500 scholarship awarded by Food Lion, but will also be presenting a check to a local food pantry for $2,000 – for ECSU that would be Food Bank of the Albemarle.
To vote you can go to https://www.foodlion.com/promotions/miss-ciaa-voting/ and click on Arielle Beamon's photo.
The crowning and check presentation happens on Saturday, March 3 during "Super Saturday," at the CIAA conference in Charlotte. If Arielle Beamon gets the votes, she'll join fellow Viking Miss CIAAs such as Brittney Lamb, Brittney Whidbee and Alanna Simmons.
Beamon is a senior majoring in psychology. She was selected as the 2013 Alpha Kappa Alpha Debutante Queen in Elizabeth City and is currently a member of the ECSU Psychology Club.
As Miss ECSU, Beamon's campaign has been to bridge the gap between the community and ECSU, improving the "town and gown" relationship.
She launched the campaign by going to surrounding churches to introduce herself to the Elizabeth City Community. She then set out to create a partnership with Food Bank of the Albemarle to fight hunger in the region. She created the Viking Care Team of Students to assist with the food bank's efforts and to participate in its annual Walk for Hunger fundraising campaign. She also secured funding to help establish a food pantry on campus.
Beamon is the daughter of Vincent and Maureen Beamon of Elizabeth City. She is a graduate of Northeastern High School, and a member of the St. Stephen Missionary Baptist Church in Elizabeth City. She volunteers at the local SPCA animal shelter.
Beamon says she is a people person and lives by the motto: "Everybody is somebody. We are all God's children."
---