Middle and High School Students Attend ECSU's PREP For Your Future Day
---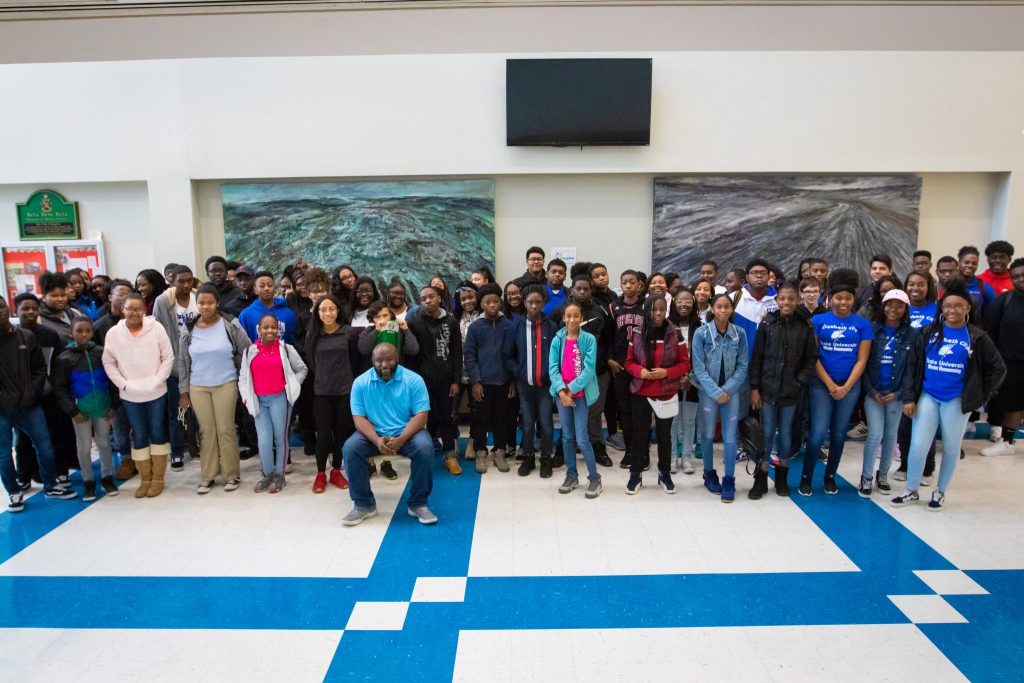 Ninety future university students converged on the Elizabeth City State University campus Saturday, March 9, for the PREP (Practical Real-World Experiences and Preparation) for Your Future Day, hosted by the Pre-College programs, NC-MSEN and Upward Bound.
Through dynamic presenters, keynote speakers, and activities, students attending the PREP event are exposed to career and college readiness, college admissions, financial literacy, entrepreneurship, managing stress, and strategies for managing finances in the real world.
The day began with a greeting provided by Dr. Coray Davis, ECSU's Associate Vice Chancellor for Academic Affairs. During his greeting, Dr. Davis recounted his experience participating in a pre-college program and stressed the benefits of participating in such programs.
After the greeting, Arielle Beamon conducted an ECSU admission presentation. She explained the admission requirements, the NC Promise Tuition Program, highlighted the Aviation Science program, and discussed many benefits of attending ECSU.
Trevis Bailey, a motivational speaker, and leadership trainer, presented a workshop entitled "Developing Your Personal Brand." During the workshop, he provided strategies for the students to develop their brands, emphasizing the importance of watching what is posted on social media and pursuing and achieving goals.
Mr. Bailey also encouraged the students to "be the solution to a problem" by encouraging students to become entrepreneurs even at their current ages.
During the afternoon session, the students participated in a Reality Fair held in the Ridley Student Center. The Fair was designed to provide the students with tips on how to manage their finances, create a budget, and the importance of maintaining good credit.
For many of the students, the Reality Fair served as a wakeup call, as they realized that there is more to being an adult than just making money. The students had a greater appreciation for what it takes to be an adult and recognized the importance of "living" within their means.
Each student participant concluded the day by completing a survey to express their opinions of the day and suggestions for future PREP Days.
Over the past two years, the PREP for Your Future Day has provided invaluable insight for over 150 students about life after high school. The purpose of the event is to equip students with the knowledge and practical experiences that helps to better prepare them for life.
---