Memorial Services Planned for ECSU's Dr. Darnell Johnson
Posted On November 13, 2017
---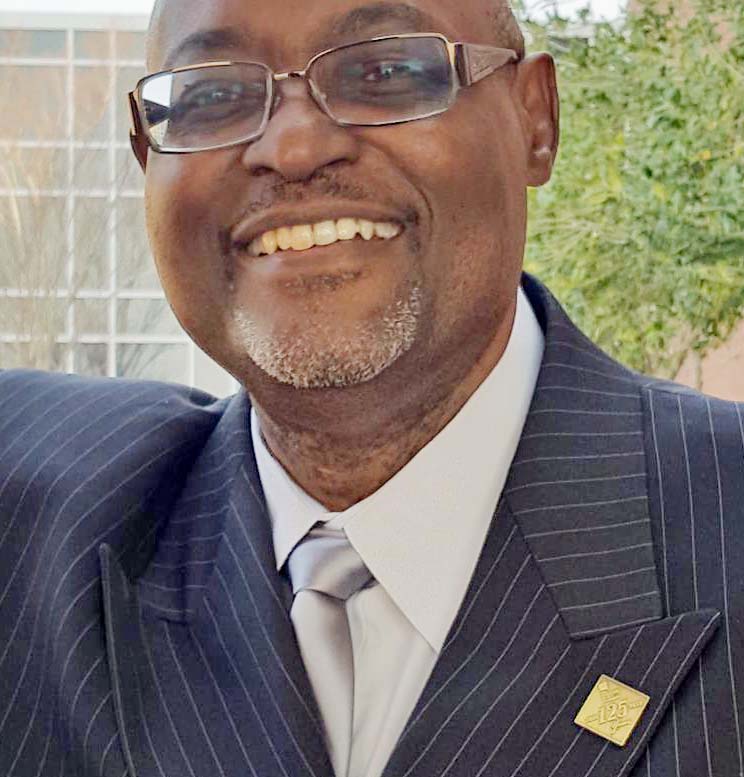 Elizabeth City State University retired professor and alumni, Dr. Darnell Johnson passed away on Thursday, Nov. 9, 2017.
Dr. Johnson is a 1973 ECSU graduate and star Viking athlete. While he attended ECSU as a student, he was a member of the 1971 Championship CIAA Football Team, and was drafted as a free agent by the Dallas Cowboys – he would eventually be drafted into the ECSU Sports Hall of Fame.
In 1972, Dr. Johnson also became the captain of the Viking football team, and Student Government Association president. That same year he was named president of Alpha Phi Alpha Fraternity, Inc. and the first ECSU student and CIAA student-athlete to be awarded the NCAA Postgraduate Fellowship.
He attended ECSU with his future wife and high school sweetheart, and current ECSU Board of Trustee member, Dr. Stephanie Johnson.
After graduating from ECSU, Dr. Johnson would go on to the University of Kentucky under the NCAA Postgraduate Fellowship. He would also earn degrees from Old Dominion University, and George Washington University.
Dr. Johnson would go on to become a very popular and successful professor of mathematics at ECSU, ending his full time career as an endowed professor of education in 2015. He would, however, work part time at ECSU assisting with pre-college outreach.
Friend and colleague, history professor Dr. Glen Bowman, says Dr. Johnson was one of the most committed supporters of his research for the book, "Elizabeth City State University 1891-2016: The Continuity of a Historical Legacy of Excellence and Resilience."
"He invited me to alumni meetings to speak on ECSU history," recalled Dr. Bowman. "He and his spouse Stephanie both made significant donations to my book. His enthusiasm about and love for ECSU touched me deeply."
Along with his wife, Dr. Johnson has been recognized by organizations throughout Hampton Roads, Virginia, Maryland, and North Carolina. As a couple they served as consultants and facilitators for marriage seminars, educational divisions, government agencies, as well as regional and state conferences.
Funeral arrangements for Dr. Johnson are as follows:
On Thursday, Nov. 16, from 5 p.m. to 6 p.m., there will be a viewing at the J.T. Fisher Funeral Services Chapel, 1248 North George Washington Hwy., Chesapeake, Virginia.
On Friday, Nov. 17, at 11 a.m., there will be a Celebration Service at St. Mark Missionary Baptist Church, 2714 Frederick Blvd., Portsmouth, Virginia.
Expressions of sympathy may be sent to Dr. Stephanie Johnson, 1546 Curlew Court, Chesapeake, Virginia, 23704.
In lieu of flowers and gifts of food, the family is requesting that donations be sent electronically and designated to the Johnson and Johnson Scholarship Fund using the following link: https://app.mobilecause.com/public/peer_fundraisers/393109/peer_fundraiser_donations/new
Select gift designation, choose the Johnson and Johnson Scholarship, then follow the prompts.
You may also mail donations to The ECSU Foundation, Inc., Attn: Johnson and Johnson Scholarship Fund, In memory of Dr. Darnell Johnson, P.O. Box 1467, Elizabeth City, NC 27909.
---