Lunar Lovers Invited to Celebrate International Observe the Moon Night at ECSU's Khan Planetarium
Posted On September 19, 2019
---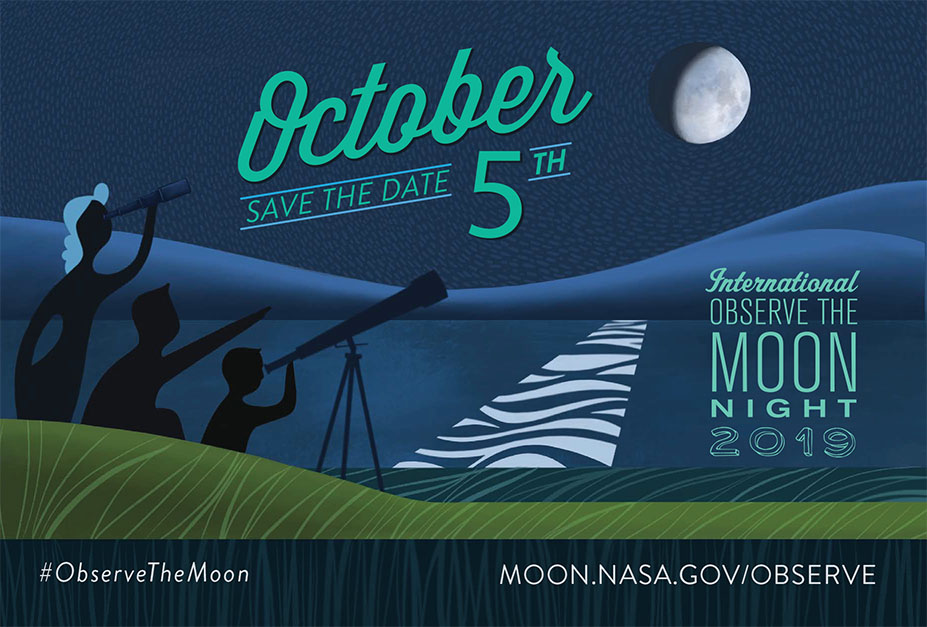 At Elizabeth City State University, the moon and stars shine inside and outside. Just ask Khan Planetarium director James Reynolds; he's planning an event for the evening of Oct. 5 to celebrate the moon.
"Bring your telescope and if you don't have one, we will provide them," said Mr. Reynolds of the upcoming International Observe the Moon Night. "Or binoculars. Most people have binoculars. You'll be shocked at what you can see when you look at the sky with binoculars."
International Observe the Moon Night is an annual, worldwide public event that encourages observation, appreciation, and understanding of the moon and its connection to NASA planetary science and exploration, according to Mr. Reynolds.
The free event at the Khan Planetarium will start at 7:30 p.m. Mr. Reynolds says that after the sun sets, lunar lovers can join him inside the planetarium for a show, and then outside – weather and sky permitting – to observe the moon and other celestial objects.
Mr. Reynolds is the planetarium's new director. He is taking over as the popular campus facility has just undergone an interior and technological facelift, making it one of the most advanced planetariums in North Carolina.
The Khan Planetarium – named for its retired director, Dr. Sultana Khan – has long been a favorite draw for families and schoolchildren throughout the region, offering a variety of celestial shows. Mr. Reynolds says the public will continue to have a place to observe the heavens, whether through special programs or public events.
"I'm going to try to do at least one star party a month," he said.
While Mr. Reynolds didn't have specific details about the star parties, he did say that events such as observing the fall sky are on the list. Like the Oct. 5 moon event, star parities will give the public a chance to go inside the planetarium for a show, and then outside to observe the night sky through telescopes – or binoculars if you have them.
The Khan Planetarium held its grand opening earlier this month. ECSU and community officials celebrated the renovated facility with a ribbon cutting and planetarium shows.
The planetarium renovation was funded through a $600,000 grant from the U.S. Department of Defense.
---