Kim Brown Named Board of Trustees Chairman
Posted On September 20, 2016
---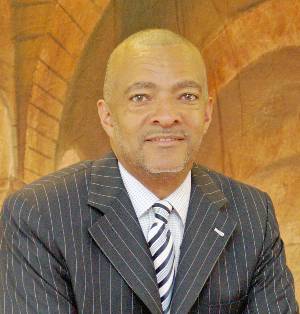 Kim Brown is the newly elected chairman of the Elizabeth City State University Board of Trustees. Brown is preceded by board member Dr. Paul Norman, a 1981 graduate of ECSU, and former president of the university's National Alumni Association.
Brown is a bishop with The Mount, a Chesapeake, Virginia-based church with a location in Elizabeth City. He received his Bachelor of Science in Engineering from Norfolk State University, and a Master of Divinity degree, and a Doctorate of Ministry from Samuel D. Proctor School of Theology at Virginia Union University.
Board of Trustees member Harold Barnes will replace Trustee Fred Yates the board's vice chairman. Barnes, who is a graduate of ECSU, is the president of the leadership development group "The Center for Quantum Leadership," based in Raleigh. ECSU alum, retired educator, and Dare County native Virginia Tillett was reappointed as secretary of the board.
Brown has been a big advocate of ECSU. Most recently he was the featured motivational speaker during a Vikings Marching Band practice, and has donated and raised funds for the band.
The board of trustees elects its officers annually Brown will preside over the trustees' meetings starting in December.
---