Jazz Innovator Shana Tucker Headlines ECSU Jazz Festival April 9
---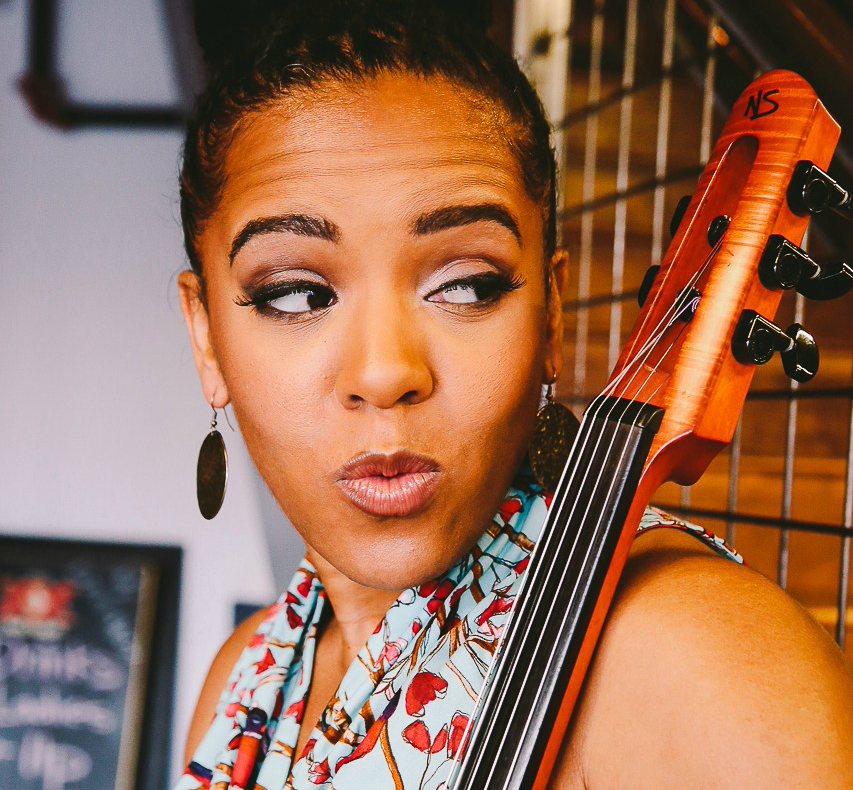 Some of the most innovative jazz coming out of the contemporary music scene today is about to make its mark at Elizabeth City State University on Tuesday, April 9, for the annual Jazz Festival.
ECSU's Department of Visual and Performing Arts will present the Jazz Festival 2019 featuring "An Evening with Shana Tucker," presented in part by Towne Bank. The event also features the ECSU/Northeastern High School Honor Jazz Band, and The ECSU String Ensemble.
Tucker is described as a "lyrical storyteller, soulful cellist, dynamic singer-songwriter." Her unique genre of music, "ChamberSoul," weaves together jazz, roots folk, acoustic pop and R&B.
"I'm intrinsically drawn to acoustic instruments because of their resonance, warmth, and intimacy," says Tucker. "ChamberSoul brings musicians and audience close, and makes the music tangible, no matter how large or small the room is."
Performing with Tucker are members of The Shana Tucker Quartet: Elizabeth City native and NCCU percussion instructor Thomas Taylor on the drums, Federico Pena on the piano, and Romeir Mendez on the bass.
Tucker is an accomplished teaching artist as well, and will hold a clinic at ECSU. She incorporates community engagement, workshops, and teaching residencies into her touring schedule.
Working with everyone from college students to pre-K children, she is a North Carolina A+ Schools Apprentice Fellow, and has been a teaching artist with Wolf Trap Institute for Early Learning Through the Arts since 2015. She has also been a teaching artist with United Arts Council of Raleigh/Wake County NC and The Smith Center for Performing Arts in Las Vegas.
The morning of April 9, Tucker will also hold a free Jazz Appreciation Clinic for regional K-12 students. The theme of the clinic is "The Use of the Cello and Other Stringed Instruments in Jazz."
The clinic will be held at 10 a.m. in the ECSU Fine Arts Building.
The Jazz Festival 2019 is a free concert open to the public. It happens April 9, 7:30 p.m., in the Robinson Auditorium of the ECSU Fine Arts Center.
---