Jan King Robinson Named ECSU's First Female Board of Trustees Chair
Posted On September 24, 2019
---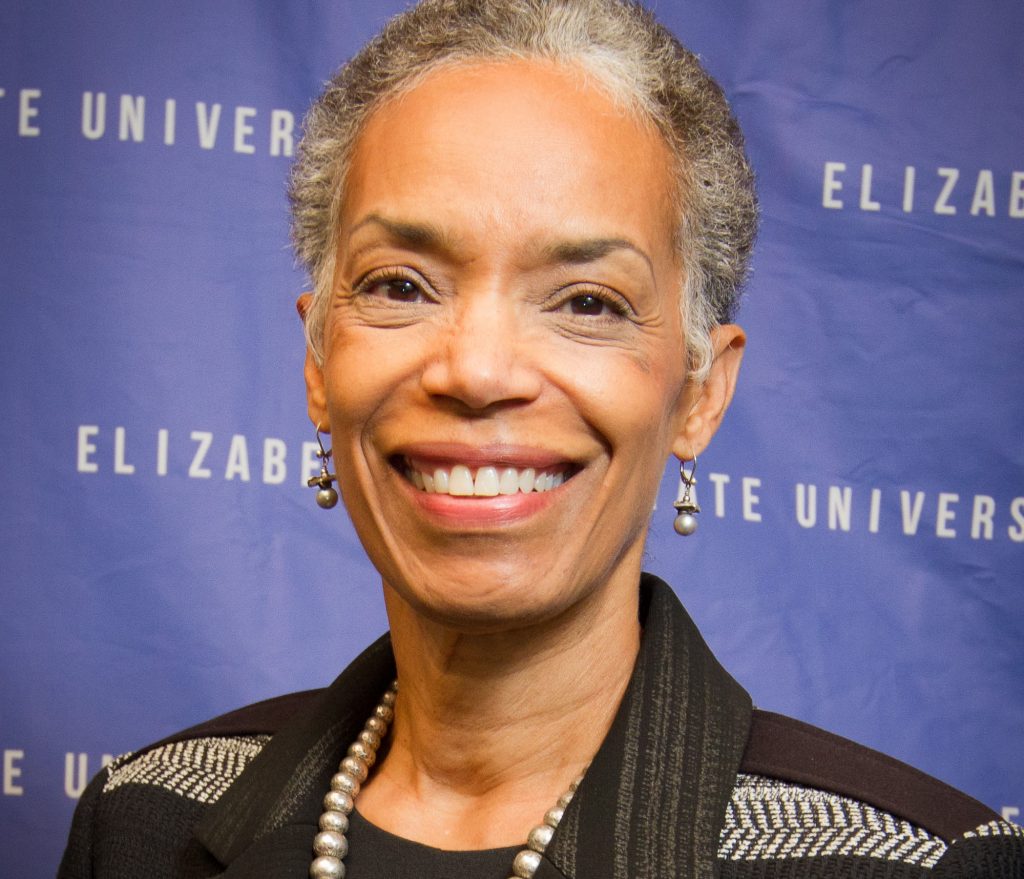 Jan King Robinson has been named the first female chair of the Elizabeth City State University Board of Trustees.
During the Board of Trustees' regular quarterly meeting Tuesday, Sept. 24, Mrs. King Robinson was named the next chairperson. She is preceded by outgoing board chair and ECSU graduate, Harold Barnes.
"It's all very exciting and an incredible privilege," said Mrs. King Robinson.
Throughout ECSU's 128 year history, the trustee chairs have all been men. Mrs. King Robinson also pointed out that it was not until 1959 that an African-American male was first appointed to the school's Board of Trustees.
"It's always interesting to look at history and to look forward to the day when it's not a thing," she said, referring to issues of race or gender in leadership roles.
Nonetheless, Mrs. King Robinson's appointment as board chair is a milestone in the history of ECSU, and she acknowledges the significance of it. She said it is a new day for the university, with its second female chancellor, Dr. Karrie Dixon, recently named provost, Dr. Farrah Ward, and a handful of female leaders throughout the surrounding community.
"I think it is reflective of the time," said Mrs. King Robinson. "There is a voice being heard by different, diverse communities."
Mrs. King Robinson has served on the board since 2015. Throughout the past four years, she says the board has been working with university leadership on rebuilding the institution, but now it's time to look forward.
She said it's been an exciting time, building the foundation of ECSU in an effort to raise the profile of the university, and bring it back to prominence. She says that over the next year, under her leadership, she is hopeful that the board can begin working on a vision for the future.
"Now we can look at growth and sustainability and get busy with the work of governing," she said.
Mrs. King Robinson's professional life has spanned two careers: one in healthcare and one in higher education administration. She has held positions in hospital administration as interim president, vice president of operations, vice president of clinical services, and vice president of human resources and organizational development.
She has taught as an adjunct professor of communications at Loyola University of Chicago, the University of Pennsylvania, and Hinds Community College in Pearl, Mississippi.
These days Mrs. King Robinson operates a yoga studio and also serves on the board of the Area Health Education Center, or AHEC. AHEC has an office on the ECSU campus.
---