Jamar Harrell Named ECSU's Fall 2019 Bearer of the Mace
Posted On December 12, 2019
---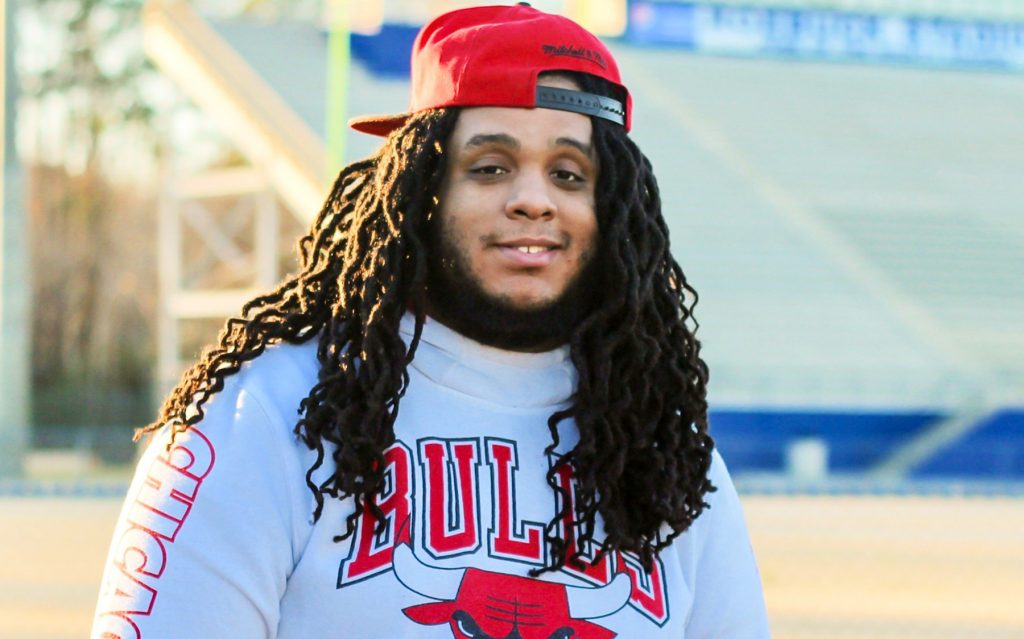 Jamar Harrell is Elizabeth City State University's fall 2019 Bearer of the Mace. He will be honored for his academic excellence during the 169th commencement ceremony Saturday, Dec. 14.
Mr. Harrell was contacted about his academic honor Thursday, Dec. 12 by Dr. Althea Riddick, ECSU's registrar.
"I just informed Mr. Harrell and he is more than surprised and excited," said Dr. Riddick.
In fact, Mr. Harrell said he was excited and humbled by the honor. Mr. Harrell, a business administration and accounting major, is graduating with the highest GPA of an undergraduate, non-transfer student in his class at 3.68.
"I wouldn't be here if it wasn't for the support of my family, friends and church family," said Mr. Harrell.
Jamar Harrell grew up in Elizabeth City and graduated from Northeastern High School in 2015. He says he grew up in government housing and his family has struggled with poverty, something he believes can be overcome through education.
His decision to attend ECSU was, in part, so he could stay close to home and help his mother, he said. Family, friends and church are all important and significant parts of his life, and Mr. Harrell says after graduation he will continue to stay close to home.
"Right now I want to get a job in the community and do what I can and give back to the community," he said.
Mr. Harrell's experience at ECSU has been "interesting," and "a blessing." When he began as a freshman, he was looking at majoring in computer science, but he eventually saw business administration and accounting as the route he desired most.
During his time as a student, Mr. Harrell has had two internships. He interned at the Eastern Women's Entrepreneurial Center on campus and for the Elizabeth City Chamber of Commerce.
Mr. Harrell says if there is one thing he would tell students coming up behind him, still working on their degrees, it would be to believe that anything is possible.
"Focus and study hard," he said. "Talk to your professors."
As he prepares to walk the stage during commencement, Mr. Harrell is reflecting on the past four years. His favorite memories of life on campus, he said, are about being in class with friends and "learning and growing with people."
As he prepares for life off campus, Mr. Harrell sees opportunity ahead of him.
"I feel like this is the beginning," he said. "I feel like this the end of poverty and the beginning of financial freedom."
---