It's Time to Celebrate International Week at ECSU
Posted On November 15, 2021
---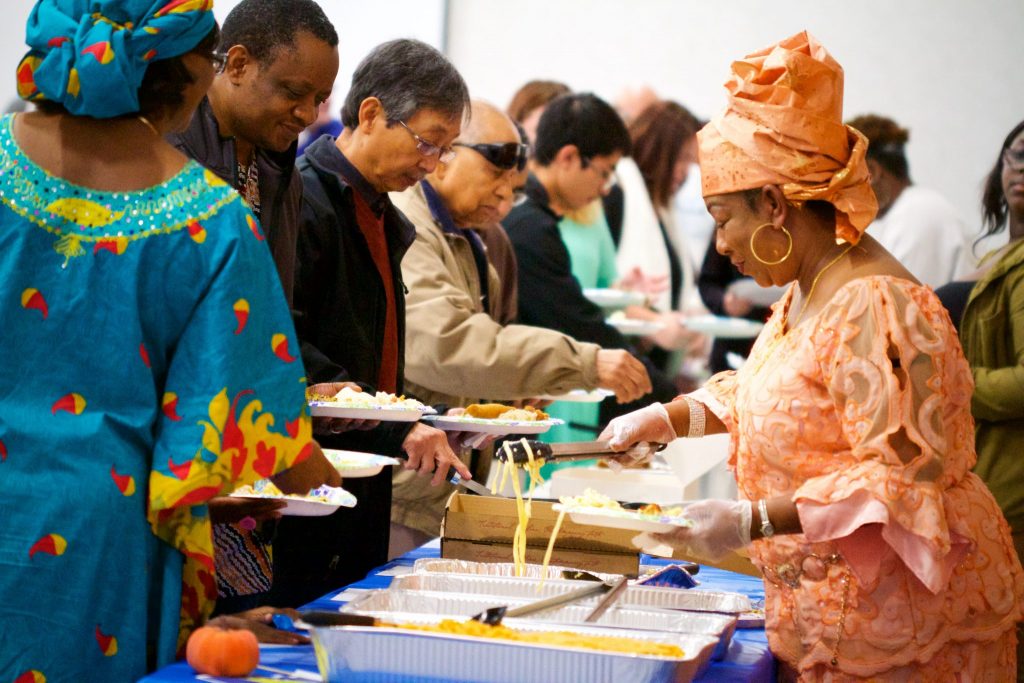 It's International Week at Elizabeth City State University and that means a list of events focused on celebrating the incredible diversity across the campus from faculty and staff to students.
The five-days of events begins this afternoon at the Ridley Student Center with live entertainment, and comments from international students. Beginning at 3:30 and running until 5 p.m., entertainment will include the VikeNu Models, Inc., and Jarabe Mixteco, the dance. 
The dance will be presented virtually at 4 p.m. on Zoom. Those attending the event will be able to view it onsite, but anyone can attend from home or office by logging onto Zoom at 946 5249 3790, password 121059.
According to Dr. Andre Stevenson, director of International Programs at ECSU, events throughout the week will be in-person or virtual.
"For all in-person events, social distancing and the wearing of masks are requested," said Dr. Stevenson. "Light, packaged snacks and drinks will be provided at both in-person events."
Day 2 of the 2021 International Week celebration features Cooking with Faculty. Join Dr. Shirin Siddiqui and Dr. Xiaoli Yuan as they prepare malai curry at 9:30 a.m., and egg fried rice at 2 p.m.
Both events are on zoom. Cooking with Dr. Siddiqui can be accessed by logging onto 958 8560 8969, password 779230, at 9:30 a.m. Dr. Yuan will be on Zoom at 2 p.m. and can be joined at 973 4314 4968, password 895380.
On day three, another virtual event will give you an opportunity to learn more about your international colleagues and neighbors. From 1 p.m. to 4 p.m., five faculty members and students will discuss areas of interest such as a look at our southern neighbor, Venezuela, through the eyes of native Andrea Nevola. 
Also participating will be Dr. Boung Jin Kang, Dr. Nima Molva, Samuel Babatund Sowunmi, and Dr. Yuan Xue. To join the forum, log on to Zoom at 971 7269 3366, password 067269.
Day four is a "Netflix Party" featuring the Academy Award winning Korean film, "Parasite." The event happens at 3:30 p.m. and sign-in instructions will be made available the day of the event. 
Finally, day five is the event everyone looks forward to, the International Fair from 3:30 p.m. to 5 p.m., in the Ridley Student Center. The event will feature display tables focusing on the many international cultures represented at ECSU, as well as a presentation by Dr. Hirendranath Banerjee at 4 p.m.
International Week celebrations can be traced back nearly 60 years throughout ECSU's history. In 1964, then ECSU chancellor, Dr. Walter Ridley, joined 11 other college presidents on a tour of East Pakistan. That's where Dr. Ridley met now-retired ECSU professor, Dr. Sekender Khan. 
Dr. Ridley had decided to recruit faculty from Pakistan to teach at ECSU. Dr. Khan would be the first of many international faculty and so, in August 1964, along with his wife, he would relocate to Elizabeth City. Since that time, as the university's international faculty has grown to include people from around the globe, ECSU sets out each year to celebrate the diversity that makes up the campus community. 
---