Internationally Acclaimed Photographer ECSU Grad Exhibits at K.E. White
---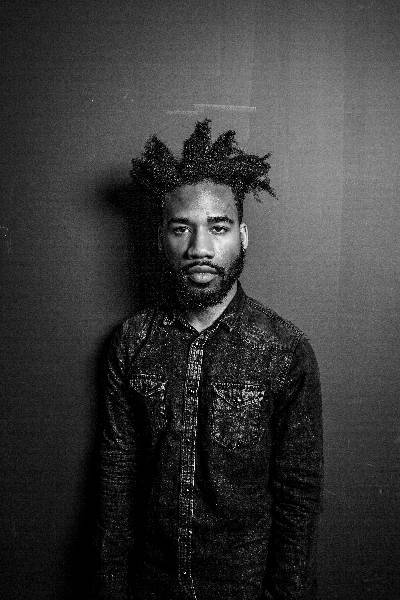 When Joshua Rashaad McFadden's mother gave him a camera as a young boy the die was cast and an internationally acclaimed award winning photographer was born. The 2013 Elizabeth City State University graduate will return to his alma mater April 7 for an exhibition featuring his ground-breaking work "After Selma."
McFadden was given his first camera at age seven. He began taking numerous photographs of his family a practice that would lead to formally studying fine art photography at ECSU.
McFadden initially gained recognition with his first collection of photographs "Colourism" which put a lens on discrimination and the photographer's perception of "the arbitrary standards of beauty." Shortly after this series was developed and graduating from ECSU McFadden pursued his masters of fine arts in photography at Savannah College of Art and Design.
In 2013 McFadden participated in the 50th anniversary march from Selma. From his participation in the march he produced a series of photographs that would become his internationally acclaimed exhibit "After Selma" making its debut in 2015.
"My series 'After Selma' delves intimately into the lives of a hurting yet hopeful people in the South during and after the 50th anniversary of the march from Selma to Montgomery" said McFadden. "This work explores the comparison between civil rights demonstration efforts during the march of the 1960s and the current protests arising from police brutality cases across the United States."
McFadden says he combines his passion for civil and human rights with his passion for the arts. In his artist's statement McFadden says "Uprisings across America are constant because of multiple recent incidents of police brutality and the murders of African American men and women" and the result is his series "After Selma."
Since its release in April 2015 "After Selma" has made a global impact. McFadden was named one of the top emerging talents in the world by LenCulture and received the first place International Photography Award (IPA 2015) for "After Selma." He won the first place IPA award again in 2016 for his series and book "Come to Selfhood." McFadden has since been published in EyesOpen Magazine Slate Magazine and The New York Times.
In 2017 McFadden was recognized by Time Magazine as one of "12 African American Photographers You Should Follow Right Now".
"After Selma" will open on Friday April 7 2017 in the University Art Galley inside of The K. E. White Center. This historic exhibition includes over 25 black and white photographs that capture the new civil rights movement.
---