International Week Brings Global Flavor to ECSU Campus
Posted On September 20, 2018
---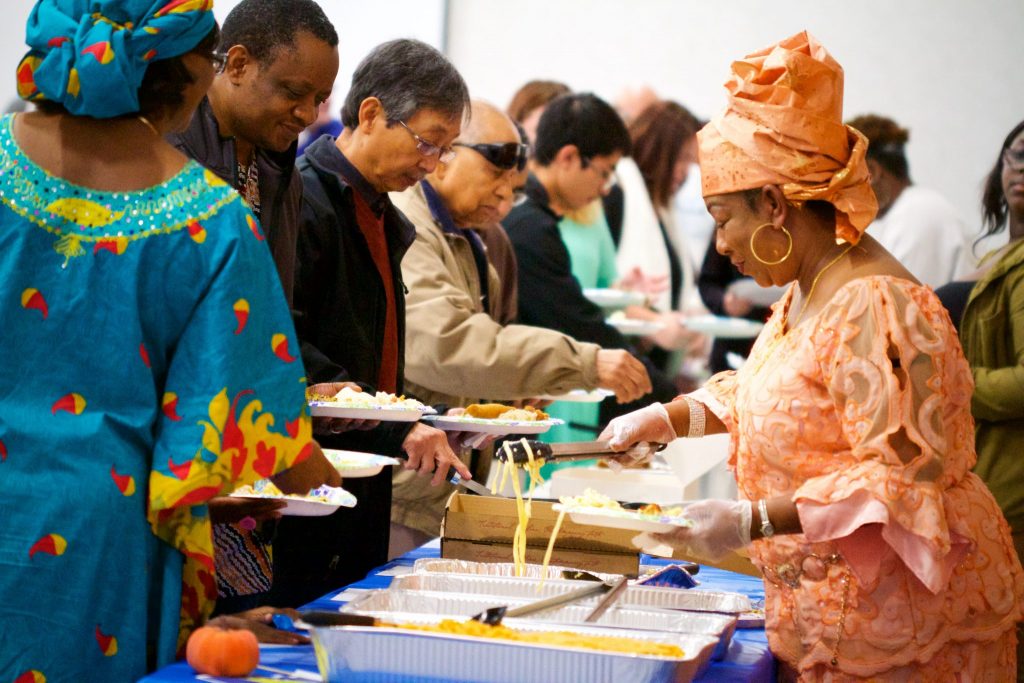 If you've never attended an Elizabeth City State University International Dinner and Fair, then you haven't been treated to the diversity of cultures that make up campus life. Sept. 24 through Sept. 28 is International Week and there's plenty to do to celebrate ECSU's global campus culture.
From India and Bangladesh, to Africa, to China and beyond, much of ECSU's faculty comprise a global melting pot that allows for so much interesting diversity, an International Week may not circle the globe enough to share the cultural wealth. But with three key events during the week, there should be plenty of celebration and information to keep you interested.
"International Week is designed to celebrate the international flavor of ECSU while promoting a global perspective throughout the campus and the greater Elizabeth City community," said the director of International Studies, Dr. Mary-Lynn Chambers.
The week starts out with the International Tea. Held during traditional High Tea time, 4 p.m. to 6 p.m., the event happens in the lobby of the Gilchrist Complex.
With a variety of teas and finger foods, the event kicks off the week in high style.
On Wednesday, Sept. 26, from 3 p.m. to 5 p.m., the International Forum, in room 204 of the Gilchrist Complex, will showcase the diverse culture and history that makes up ECSU:
Franck Yao, " Akwaba Côte d'Ivoire" meaning (welcome to Côte d'Ivoire)";
Tesfaye Serbessa, "Ethiopia: A brief country profile";
Mehran Elahi, "Persian New Year (Nowruz)";
Paulette Edmonds and Dr. Kungpo Tao, "Mobile Apps and Global Markets";
Ali F. Unal, "Turkey at the Crossroads";
Cecilia Barros Ruiz, "Mexican Culture Heritage and Influence."
But it's Friday evening that so many across campus, and out in the Elizabeth City community, look forward to when they think of ECSU's International Week. From 6 p.m. to 8 p.m., Friday, Sept. 28, a smorgasbord of food, information and entertainment is planned for room 216 of the Ridley Student Center.
All of the events are free and the entire campus community, as well as the greater Elizabeth City community are welcome to attend.
---