HUD grant funds Community Development Program counseling sessions
Posted On February 7, 2011
---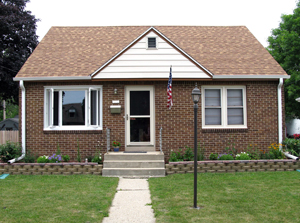 Kesha Williams
February 07, 2011
The Community Development Program at Elizabeth City will use a $43,849.23 grant from U. S. Housing and Urban Development to fund ongoing counseling sessions for residents in six area counties.
The Obama Administration recently allotted $73 million in counseling grants in an effort to help families find decent housing and to prevent future foreclosures. The Community Development Program is one of 500 national, regional and local organizations that will use the funds to assist residents.
Hundreds of thousands of households will have a greater opportunity to find housing or keep the homes they have because of the housing counseling and counseling training grants awarded today by U.S. Housing and Urban Development Secretary Shaun Donovan.
The grants represent a $13 million, or 22 percent increase over last year's funding level. In announcing the grant awards, Donovan said HUD-approved housing counseling agencies are a critical part of the nation's housing recovery.
&quotThese organizations are on the front lines of helping families who are desperate to remain in their homes,&quot said Donovan. &quotNow, more than ever, it's crucial that we support these agencies that are working with struggling families on a one-to-one basis to manage their money, navigate the home buying process, and secure their financial futures.&quot
Housing counseling grants will assist families in becoming first-time homeowners and remaining homeowners after their purchase. HUD-approved counseling agencies not only provide homeownership counseling, but also offer financial literacy training to renters and homeless individuals and families.
Morris Autry, director of the Community Development Program at ECSU, said their sessions will serve qualified applicants in Pasquotank, Perquimans, Camden, Chowan, Gates, Currituck counties.
&quotThis month the Community Development Program can continue assisting residents with issues related to home purchases, foreclosures, and home rental issues. There are many reasons residents may be facing foreclosure or eviction-most are related to the economy and the residents' lack of knowledge about the housing and rental industry,&quot Autry said.
&quotWe will offer some workshops during the month of March where discussions will center on wise use of credit and post homeownership tips. The workshops are free and will in the K.E. White Graduate Center. Eligible applicants be would&ampnbsp first time homebuyers who meet HUD's low to moderate income standards.&quot
Organizations like the Community Development Program that provide housing counseling services help people become or remain homeowners or find rental housing. The also assist homeless persons in finding the transitional housing they need to move toward a permanent place to live. Grant recipients also help homebuyers and homeowners realistically evaluate their readiness for a home purchase, understand their financing and downpayment options, and&ampnbspnavigate what can be an extremely confusing and difficult process.
In addition, grantees help combat predatory lending by helping unwary borrowers review their loan documentation, and avoid potential mortgage scams, unreasonably high interest rates, inflated appraisals, unaffordable repayment terms, and other conditions that can result in a loss of equity, increased debt, default, and even foreclosure. Likewise, foreclosure prevention counseling helps homeowners facing delinquency or default employ strategies, including expense reduction, negotiation with lenders and loan servicers, and loss mitigation, to avoid foreclosure. With foreclosures at critical levels nationwide, these services are more important than ever.
HUD awards annual grants under the housing counseling program through a competitive process. Organizations that apply for grants must be HUD-approved and are subject to performance reviews to maintain their HUD-approved status.
---