New Business Operations Puts ECSU Services on Virtual Platform
Posted On August 13, 2020
---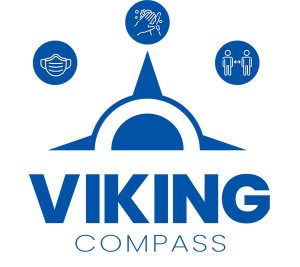 Students are back on campus and back to class, however much of Elizabeth City State University's student services are operating in a virtual mode due to safety precautions during the COVID-19 pandemic. While services such as admissions or financial aid are staffed and fully functioning, students are encouraged to use virtual methods to conduct campus business.
The Viking Compass webpage was created for www.ecsu.edu to offer up-to-date information on campus procedures during the pandemic. The following tips are taken from the section titled "New Business Operations." To stay up to date, log onto the Viking Compass webpage on a regular basis HERE.
ADMISSIONS
Virtual Information Sessions are available for prospective parents and families. You can sign up through the Viking Admissions Portal. In order to support social distancing practices, no on-campus tours are available for Fall 2020. Virtual Open House information will be released when it becomes available.
For more information on admissions and tours, go HERE.
FINANCIAL AID
The Financial Aid lobby has gone virtual. Instead of sitting in the lobby at the Thorpe administration building, students can now go online, use Zoom and receive the same service from ECSU's financial aid office staff. To head to the Financial Aid Zoom waiting room, go HERE.
STUDENT ACCOUNTS
Just like Financial Aid, students will have the opportunity receive all of their student account services by going to the "Virtual Student Accounts Lobby" HERE. They are open 9 a.m. to 4:30 p.m., Monday through Friday.
DINING
ECSU Dining Services have established a protocol to keep Vikings fed, and to stay safe. Here is what to expect:
All guests are encouraged to review the Online Menus before entering the dining locations.
Planning ahead will speed up the service process so we are able to serve guests that may be waiting.
There are floor decals and signs for guests to follow proper distancing and flow of service.
Associates will have maps and guidelines to ensure that social distancing practices are being followed both in the back-of-the house and front-of-the-house.
Kitchens, vehicles, serving lines and dining rooms will all be required to adhere to social distancing.
Guests are asked to sanitize hands after scanning into the dining locations.
Hand sanitizer will be provided at the entrance of each dining location.
University standards permit only one person per table or booth.
Tables will be arranged for social distancing.
Entrances and exits will be separated.
There will be one-way traffic management to help guests navigate dining and seating areas while maintaining social distancing.
Although dining rooms will be open, they will have limited occupancy (50%) to adhere to university physical distancing guidelines.
Take out will be the primary option for guests utilizing the dining locations.
Guests will receive bottle, can or fountain beverage upon arrival to the dining location.
---