ECSU Partners with Change Machine to Build Financial Security for Student and Families Through Campus Programs
---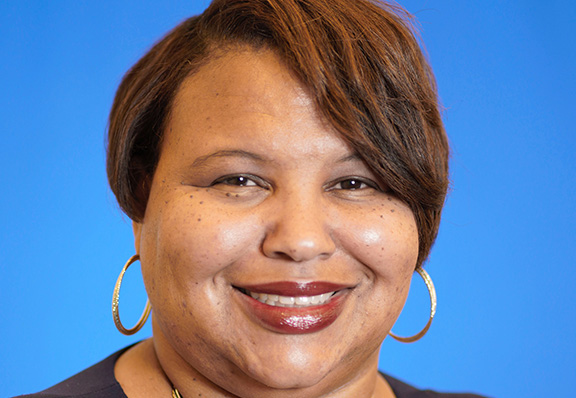 Dr. Nichole Lewis, assistant vice chancellor for student affairs and dean of students, says the goal of this partnership is to build financial literacy and mobility,
Elizabeth City State University and the financial security and literacy organization Change Machine are partnering to improve economic outcomes for students and families and disrupt the systems that prevent African American communities from building generational wealth.
According to Dr. Nichole Lewis, assistant vice chancellor for student affairs and dean of students, the goal is to help students build financial literacy and, ultimately, financial mobility.
Students will be offered resources and workshops through Career Development and Project GAP. There will also be programs offered through residential halls, and under Office of Student Conduct and Community Standards.
"There are several options for students in the market, and even offered on campus, that help to build financial literacy. I am delighted to enter a partnership by which we are able to offer all of our students an option focused on financial mobility," said Dr. Lewis. "We are fortunate, as an institution, to be granted a chance to participate in the work of Change Machine."
Dr. Lewis says one of the first planned events is a career development mini-conference scheduled for Thursday, March 25, 2 p.m. to 5 p.m. The conference will focus on career management and people can register HERE.
According to a recent study by the Center for Responsible Lending, over 1.2 million North Carolinians hold $44 billion in student loan debt. African American students show higher debt levels and lower completion rates than white students, putting them at greater risk of loan delinquency and default.
Change Machine is committed to building an equitable economy by disrupting and closing the racial wealth gap. As part of this partnership, Change Machine will support ESCU departments and student body groups to bolster financial security strategies and connect the broader community with information, resources, and opportunities to engage in systems-change efforts at the local, regional, and national level.
Students, families, alumni, and faculty will have access to Change Machine's free, one-on-one virtual financial coaching service, where coaches are equipped to assist with a range of supports from mitigating and managing student loans, to maximizing benefits, establishing and improving credit scores, and achieving financial goals. In addition, ESCU will join a growing cohort of historically Black colleges and universities working with Change Machine to identify, develop, and shape systemic solutions.
"The racial wealth gap and related student loan crisis not only pose a threat to student and family financial security, but also to the economic well-being of entire communities spanning generations," said Mae Watson Grote, Founder and CEO of Change Machine. "We're thrilled to partner with Elizabeth City State University to increase resources and disrupt the systems that prevent Black communities from thriving."
---