History Professor Dr. Melissa Stuckey to Lecture at Museum of the Albemarle's History for Lunch Sept. 4
Posted On August 28, 2019
---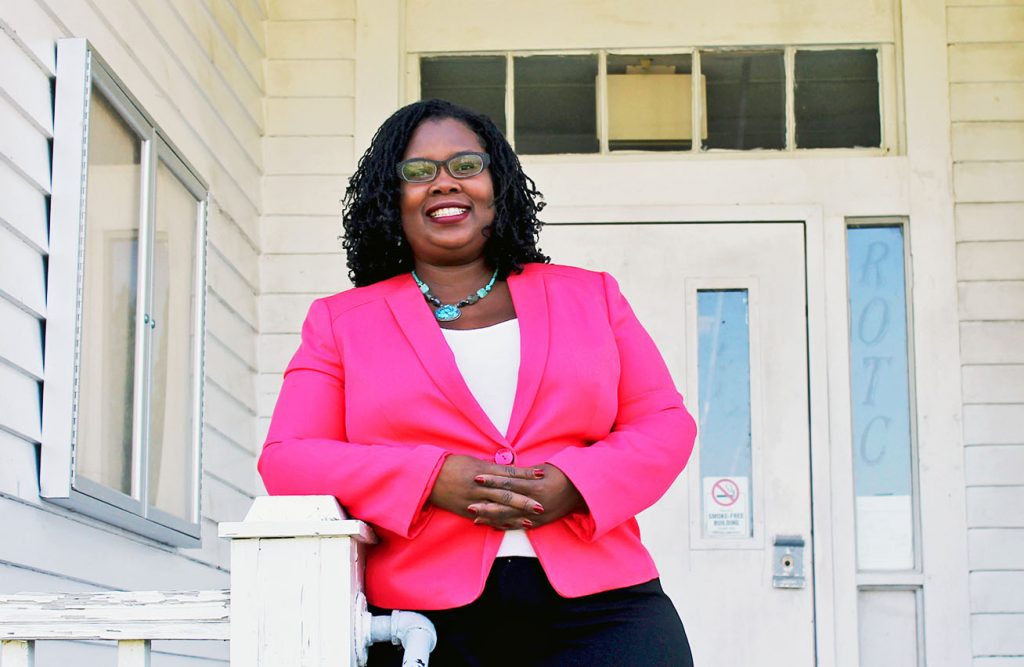 ECSU history professor, Dr. Melissa Stuckey, will give a talk at Museum of the Albemarle Wednesday, Sept. 4 at 12:15. She will discuss the Rosenwald School during the museum's History for Lunch program.
Elizabeth City State University history professor, Dr. Melissa Stuckey, is connecting the dots that bring the university and the famed Rosenwald Schools together, and she'll explain that work during a lecture at Museum of the Albemarle on Wednesday, Sept. 4 at 12:15.
ECSU is the only campus where a Rosenwald School exists. It was erected in the 1920s and served as a training school for future teachers, while educating the African American youth of the area.
Dr. Stuckey will talk about this and the work being done to establish the Northeastern North Carolina African American Research and Cultural Heritage Center, during the museum's monthly History for Lunch program. It's a free program and attendees are encouraged to bring a bagged lunch.
Dr. Stuckey says she will discuss the need for research to connect graduates of what was then a teacher's college, to Rosenwald Schools across the state. She hopes to explore the impact that ECSU had on North Carolina during its early days as an institute of higher education.
As for the future of the center, Dr. Stuckey says ECSU has received a $50,000 planning grant. Over the course of the next year, an expert in museum planning will be able to map out a "comprehensive, interpretive plan," for the center.
Dr. Stuckey emphasizes that the work is a team effort. She is working closely with history professors Dr. Chas Reed and Dr. Latif Tarik.
The Rosenwald School building has been a campus fixture since 1921 when it was constructed to provide African American children in the area a public school, and student teachers attending what was then known as the Elizabeth City State Normal School a place to practice teaching. Known on campus as a practice school, the building is the only one of its kind in the state of North Carolina to be housed on a university campus, according to Dr. Stuckey.
There were 200 Rosenwald Schools in this region. The alumni of the teachers college were educated to teach in those schools.
Rosenwald Schools were named for their benefactor, Julius Rosenwald, a Sears and Roebuck executive who believed public education should be made available to rural African American children. Many so-called Rosenwald Schools were constructed across the state, and throughout the southern United States, but very few have survived intact.
---