Higher Education Administrator and STEM Advocate Dr. Gwendolyn Boyd to Address ECSU Graduates on May 6
---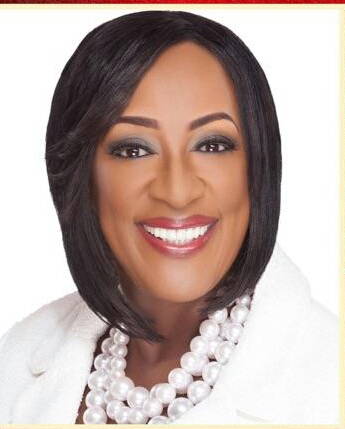 Elizabeth City State University (ECSU) will host its 176th Commencement Exercises on Sat., May 6, at 9 a.m. The ceremony is in the Robert L. Vaughan Center Gymnasium on ECSU's campus. The university will confer an estimated 243 bachelor's and master's degrees to spring 2023 graduates. The guest speaker is Dr. Gwendolyn Boyd, a higher education administrator and Science, Technology, Engineering and Mathematics (STEM) advocate.
Preceding Commencement, a Commissioning Ceremony will be held on Fri., May 5, at 10:30 a.m., in the Mickey L. Burnim Fine Arts Center on campus. Three students will be commissioned as Second Lieutenants in the United States Army. The ceremony will celebrate ECSU's 40th anniversary of its ROTC Program, which was established in 1983. The speaker will be ECSU alumnus U.S. Army Col. Corey L. Brumsey of the U.S. Department of Defense's Joint All Domain Command and Control and principal for Touchstone Futures.
Two student honors will be recognized during the Commencement ceremony. The Bearer of the Mace is the student who entered ECSU as a first-time freshman and has the highest cumulative GPA in the graduating class for the prospective Commencement exercise. The Bearer of the Shield is the student who entered ECSU as a transfer student and has the highest cumulative GPA in the graduating class for the prospective Commencement exercise.
The 2023 University of North Carolina Board of Governors Award for Teaching Excellence will also be presented at the ceremony on May 6.
Similar to the fall Commencement, the event will be ticketed to accommodate the growing number of students graduating from ECSU. Both the Commencement and Commissioning ceremonies will be livestreamed on ECSU's YouTube channel here.
Commencement Speaker
Dr. Gwendolyn Elizabeth Boyd is an engineer and is described as a dynamic and relevant leader, a prolific motivational speaker, a powerful preacher and a prominent advocate for STEM education.
Boyd's professional career of more than three decades at the Johns Hopkins University Applied Physics Laboratory was highlighted by exemplary leadership and dedicated service as part of engineering teams. She was an analyst in the Strategic Systems Department and later she became the assistant for development programs and executive assistant to the chief of staff. She was selected to serve on the inaugural team of the Johns Hopkins Diversity Leadership Council (DLC) for the university and served as Chair of the DLC reporting directly to the President of Johns Hopkins.
Boyd is a nationally recognized champion of education, especially as it relates to STEM disciplines. In March 2009, Boyd was nominated by then-President Barack Obama and she received U.S. Senate confirmation to serve as a trustee to the Barry M. Goldwater Scholarship and Excellence in Education Foundation. In January 2014, President Obama appointed Boyd to serve on the President's Advisory Commission on Educational Excellence for African Americans.
Boyd served Alabama State University (ASU) in January 2014 and for three years she served as the 14th and first female president of ASU.
She is a minister and an ordained itinerant elder in the African Methodist Episcopal Church. She serves on the ministerial staff of Ebenezer AME Church in Fort Washington, Md.
In 2000, Boyd was elected to serve as the 22nd National President of Delta Sigma Theta Sorority Inc., an international organization of more than 300,000 initiated members.
Boyd is also a member of the Capital City Chapter of the Links, Inc., the Leadership Greater Washington organization and serves on the Board of Directors of MedStar Health and was most recently elected to serve as a member of Board of Trustees at Morris Brown College. She has also served on the Board of Directors of Children's National Medical Center of Washington (Children's Hospital), is a member and chair of the Board of Directors of United Way of the National Capital Area, a member and chair of the Board of Directors of the APL Federal Credit Union, and a member of the Board of Directors of National Partnership for Community Leadership.
Boyd has received numerous honors, awards, citations, commendations and tributes, and numerous Congressional, national, state and city recognitions and many other civic, leadership and professional awards.
Boyd attended ASU where she graduated summa cum laude with a Bachelor of Science degree in mathematics with a double minor in physics and music. She pursued graduate studies at Yale University where she was the first African American female to earn a M.S. degree in Mechanical Engineering. She earned both the Master of Divinity and the Doctor of Ministry degrees from Howard University.
ECSU to Hold 176th Commencement Exercises and Commissioning Ceremony for Class of 2023

WHAT:

ECSU will hold its 176th Commencement Exercises on May 6 and a Commissioning Ceremony on May 5.

WHEN & WHERE

Commissioning Ceremony: Fri., May 5- 10:30 a.m., Mickey L. Burnim Fine Arts Center

Commencement Exercises: Sat., May 6- 9 a.m., Robert L. Vaughan Center Gymnasium

MEDIA NOTES:

Please contact mediaquestions@ecsu.edu if you plan to attend the Commissioning Ceremony or Commencement Exercises. Open parking will be observed on campus for both events.

Please contact Ayana Hernandez at adhernandez@ecsu.edu regarding media requests.
---