Great Decisions Lecture Series underway at ECSU
---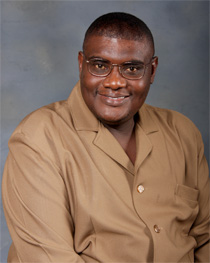 Kesha Williams
March 23, 2010
The 2010 Spring Great Decision Lecture Series hosted by The Department of History and Political Science at ECSU will hold two additional lectures at 3 p.m. on Thursdays, March 21 and April 1, in the room 246 of Moore Hall.
The Great Decision Lecture Series is organized by the Foreign Policy Association to discuss topical issues facing the United States across the globe every year. The topics for this year range from the role of Special Envoys in American Foreign Policy Halting Atrocities in Kenya Transnational Crime: Globalization's Shadowy Stepchild China and the rest of the world the U.S. and the Persian Gulf The Uncertain Frontier of Europe's &quotFar East&quot and Enhancing Security through Peace building.
Dr. Glen Bowman, of the History &ampamp Political Science&ampnbspDepartment, presents&ampnbsp&quotEurope's &quotFar East&quot: The Uncertain Frontier&ampnbspon March 25.
Dr. K. O. Boansi, of the ECSU History &ampamp Political Science Department, presents&ampnbsp&quotThe United States and the Persian Gulf&ampnbsp&quoton April 1.
For more information, contact Dr. Kwabena Boansi @ 335-3332.
---