Grand Reopening April 26: Wellness Center
---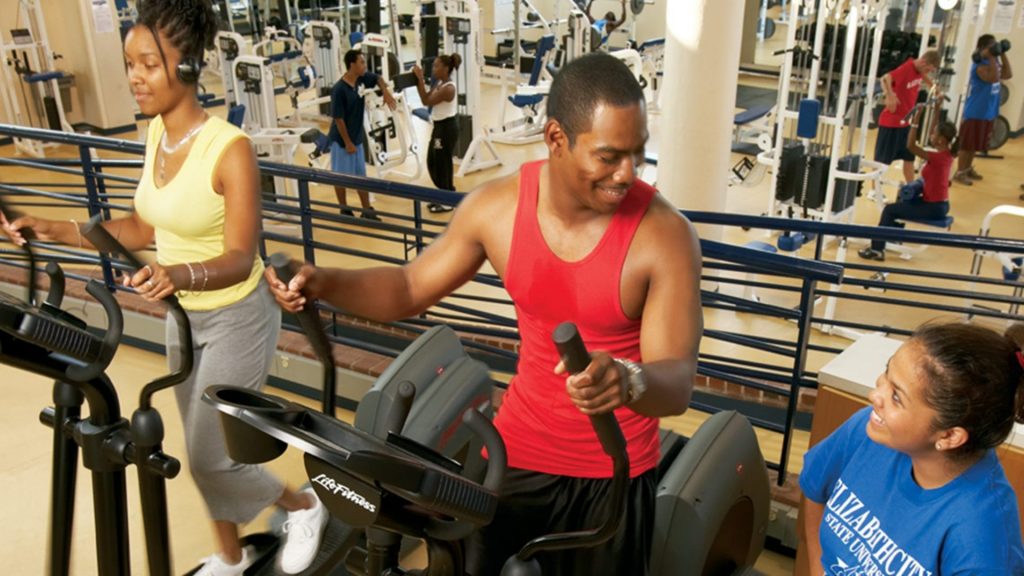 Come see the changes – wellness with you in mind
Join us TOMORROW from 1:00-3:00PM for the grand reopening
of our Wellness Center!  Enjoy a live demonstration of the equipment, free juices from Electric Garden, and healthy eating tips by NC Cooperative Extension.
Recreation and Wellness has undergone a major overhaul that includes updating the swimming pool, fitness facility, Williams Hall gymnasium, and outdoor basketball courts.  As an added bonus, we've upgraded many of our machines in the fitness center with interactive technology.  Below are some highlights of the transformation, all completed without any additional cost to students.
Olympic size swimming pool with a new diving board
Upgraded swimming pool locker room
6 web-enabled treadmills with wi-fi (connect to your Spotify and Apple music apps)
2 top-tier spin bikes and 2 resistance bikes with digital upgrades – great for competitive bike training
2 rower machines
2 power lifting platforms
Improved weight machines and fitness equipment (free weights, slam balls, kettle bells, resistance bands, kick boxing/punching bag)
Upgraded weight benches
Renewed second floor dance room
Speed track with strength training sled
The renovation was spearheaded by Dwayne Saunders, Director of Recreation and Wellness, after evaluating the repairs needed to meet the needs of students and student-athletes in order to provide a holistic approach to wellness.
"When I joined ECSU, equipment was outdated and there was no rec and wellness program.  Everyone in leadership agreed that needed to change and supported these improvements – our students rely on these facilities to maintain their overall health and wellness as part of student experience.  We want to have the best facilities for students who enjoy the facilities recreationally, as well as our student-athletes," said Saunders.  "The facility looks brand new!  There is more we'd like to accomplish, but this is a welcomed change."
In addition to the changes in the Recreation and Wellness Department, Saunders has used a grant to renovate key areas of Williams Hall, the R.L Vaughan Center swimming pool, Wellness Center, and the Bowling Center.
Williams Hall Gymnasium
New finish on the outdoor basketball court
New volleyball nets
Commercial-size scoreboard
New recreational equipment such as basketballs, jump ropes, volleyballs, etc.
New courtside bench for players and bleachers for spectators
Ridley Bowling Center
LED lighting for the Karaoke Room
New dining furniture (coming soon)
New ball return machines (coming soon)
Outdoor Recreation Field
Lined fields
Outdoor recreation (flag football league, kickball, etc.)
Be sure to check out the Rec & Wellness webpage where you can learn more about fun intramural sports, adventures, the bike rental program, club sports, and more!
---