Golden LEAF Foundation Awards ECSU $358,000 for Regional Workforce Training Program
---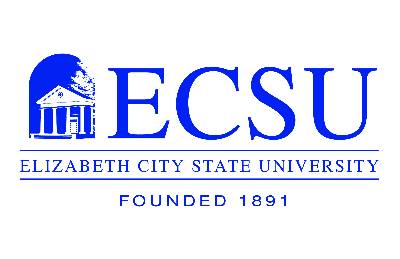 The Golden LEAF Foundation has awarded Elizabeth City State University $358,000 to help launch a two-year workforce training program that not only teaches employment skills, but also helps steer young people ages 18-24 toward a possible college education. The program, named "Project Gap," will work to fill the gap in the workforce throughout the Northeastern North Carolina region.
The Golden LEAF Opportunities for Work Initiative is intended to support individuals with barriers to employment with job training to help fill local employer needs for a skilled workforce.
"Golden LEAF is dedicated to supporting the growth of critical industries in North Carolina," said Scott T. Hamilton, Golden LEAF president and chief executive officer. "This project will help develop the skills needed to employ more people in quality jobs such as the health care, manufacturing, and information technology sectors in the Northeast."
According ECSU's vice chancellor for student affairs, Gary Brown, initially 25 area young men and women will be identified for participation in Project Gap. The program, he said, will teach "soft skills," as well as expose participants to real-time skills employers are looking for in workers and eventually help 110 people become prepared for employment.
"I think ECSU's obligation as an economic center is not only to develop students, but to leverage resources, as well, for those who could possibly be ECSU students at some point in time," said Mr. Brown.
Mr. Brown says ECSU is working with a number of area organizations including North Carolina Workforce Development and College of The Albemarle on the program. These institutions and area industry will work with the university to fill the region's workforce gap.
Mr. Brown said the work to implement Project Gap begins this summer. The staff at ECSU will start by seeking job coaches and a project director to begin working as early as this fall.
Once the program launches, the 25 participants will learn, said Mr. Brown, about "the world of work."
"What it is like when they show up for work," he said. "How to manage interaction with conflict and things that don't often get focused on. ECSU focuses on academic credentials but there is a level of need that is common in the workplace, that cuts across fields."
This, said Mr. Brown, can apply to any type of employment. However, the training also helps focus on jobs that come available through area industry.
"So, this is to provide the polish for those individuals who might need a helping hand to stabilize their work histories," he said.
Mr. Brown also said that because program participants will be directly exposed to life on campus during an intensive, week-long residential training session next summer, he hopes it will encourage them to go beyond their work training and work toward their academic credentials at ECSU.
"While they are progressing, they may decide to continue the progress they made and may want to choose ECSU as an option," said Mr. Brown.
---