Gender and Sexual Orientation Forum Focuses on Inclusivity, Diversity
Posted On October 22, 2018
---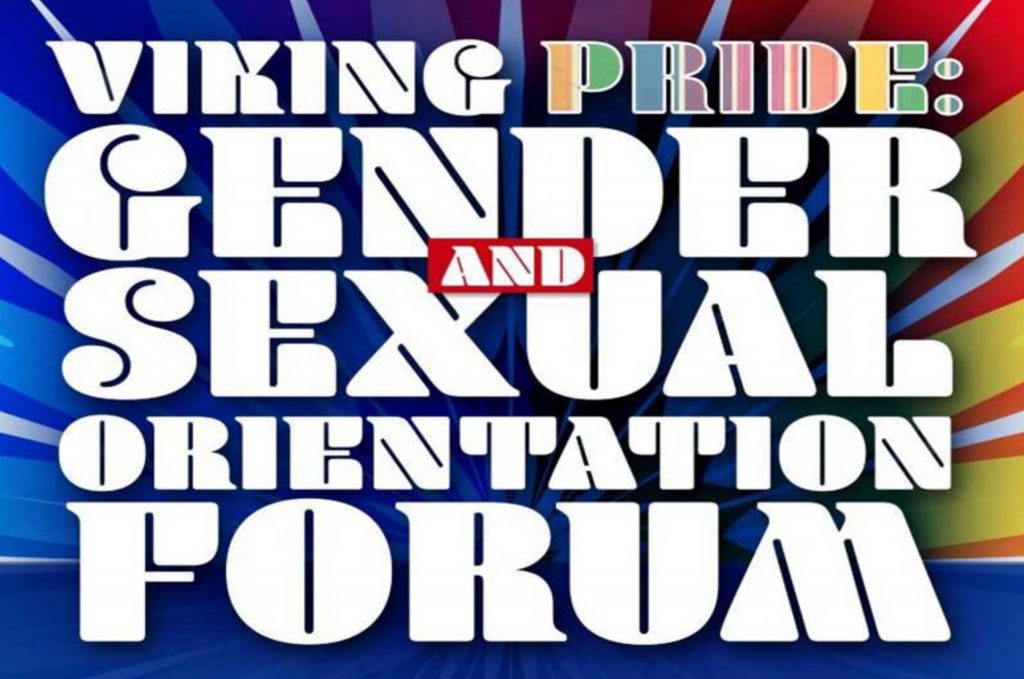 Inclusivity and diversity: Elizabeth City State University is embracing both as it seeks to spark dialogue on the issue of gender and sexual orientation through a campus forum, says Vice Chancellor of Institutional Advancement, Dr. John Lee.
Dr. Lee says the "Viking Pride: Gender and Sexual Orientation Forum" is designed to give life to the discussion of diversity and inclusion on campus. The first of many events during the Viking Homecoming 2018 week, this one signals that all members of the Viking family are welcome here.
"We want to be inclusive and promote diversity," said Dr. Lee. "And this is something the students really wanted."
The forum happens at 5 p.m. in the Ridley Student Center, room 216, and will be emceed by Russell Haddad, ECSU's director of community and economic engagement. The evening will feature a keynote speech by David J. Johns, executive director of the National Black Justice Coalition, and a panel discussion moderated by Johns.
Johns became the executive director of the Coalition in 2017. The Coalition is a civil rights organization dedicated to the empowerment of black lesbian, gay, bisexual, transgender and queer (LGBTQ) people, including people living with HIV/AIDS. The mission of the Coalition is to end racism, homophobia and LGBTQ bias and stigma.
In 2013, Johns was appointed as the first executive director of the White House Initiative on Educational Excellence for African Americans, by President Barak Obama. He held that post until the end of the Obama administration in 2017.
The panel portion of the forum will feature activists Charles Stephens, B. Cole, and ECSU students Justyn Smith and Tyran Loving.
Stephens is the founder and executive director of the Counter Narrative Project, a national black gay men's advocacy organization. In 2014, he organized the historic Whose Beloved Community: Black Civil and LGBT Rights conference at Emory University.
Cole holds a degree from the London School of Economics and has worked as a community facilitator, strategist, and consultant for the past 15 years. Using her experience as an organizational consultant, Cole launched the Brown Boi Project in 2010; a leadership development program that, "bridges gender and racial dialogues between masculine of center women, trans men, queer men, and straight men of color.
Smith is a senior communications studies student from Charlotte, and a member of the ECSU D'Lytes Cheerleading Squad, and Vike Nu Models, Inc.
Loving is a freshman psychology student from Pine Bluff, Arkansas. He currently serves as the president of True Colors, a New LGBTQ organization at ECSU, founded to serve as a safe space for students.
---