Gatling receives Education Testing Service scholarship
---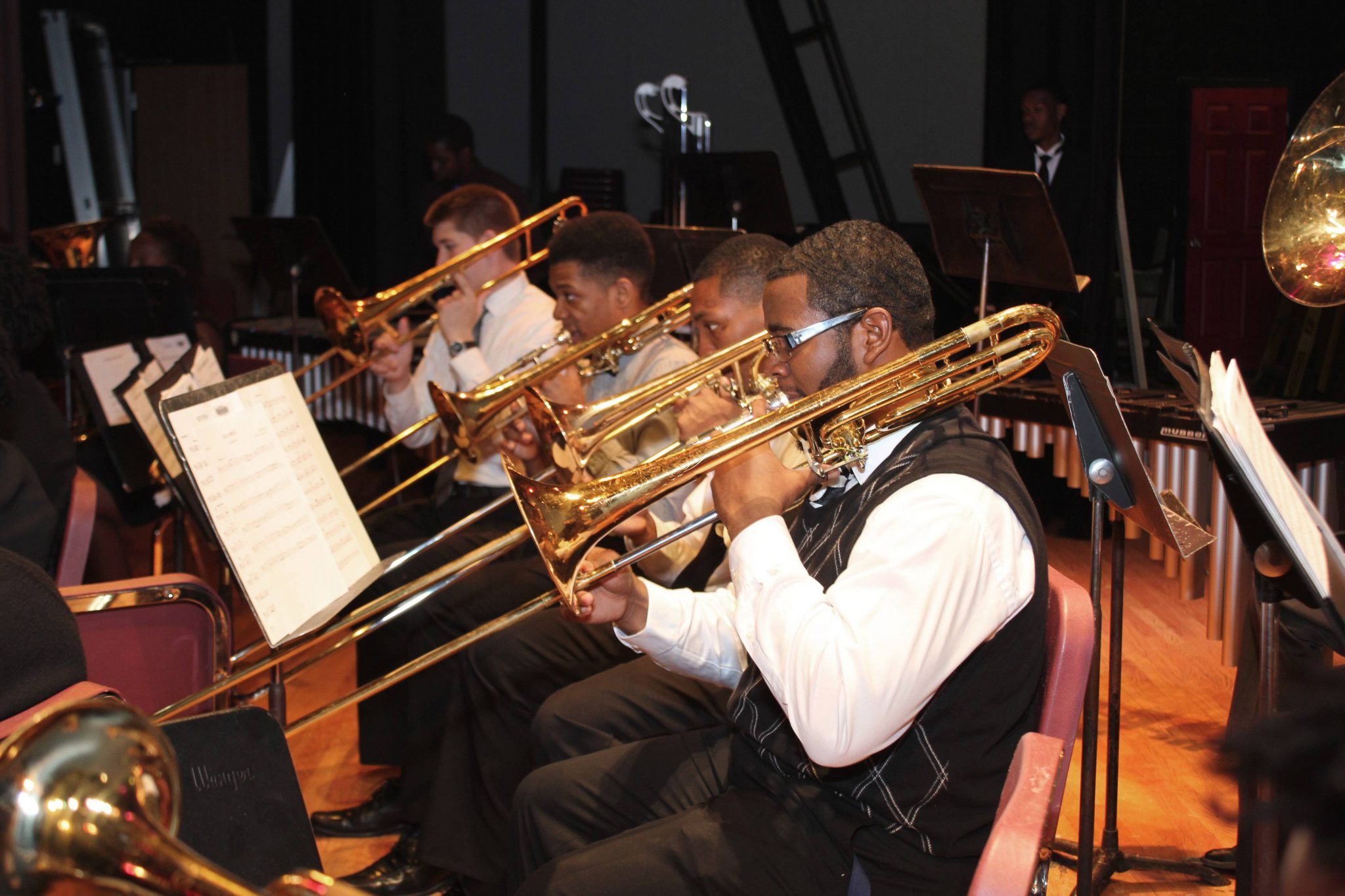 By Kesha Williams
Travis Gatling, a junior from Winton, N.C., is the recipient of an Education Testing Service (ETS) Presidential Scholarship for Historically Black Colleges and Universities. The scholarship covers one year of tuition for Gatling at ECSU.
Gatling said he was touring with the University Choir in 2015 when he learned about the scholarship opportunity from an ETS representative attending their concert in New Jersey (NJ). The scholarship is reserved for rising college juniors and seniors, who have a minimum 3.5 grade point average and an established record of outstanding student performance. Gatling submitted the full application packet and was notified in late December 2015 that he was selected for the scholarship.
Recipients were required to meet at the ETS site in Princeton, NJ to make a presentation before their peers, faculty advisors and ETS personnel.
Gatling said his was a music education presentation. Eight individuals received the ETS scholarship and their college majors included biology, education, business, chemistry and psychology. Gatling's PowerPoint presentation, "The Magic Behind the Music," allowed him to discuss music fundamentals (voice types, voice range, instrumental range, music notations, the affects music has on individuals for his audience).
"In my presentation I explained the specific affect music has on individuals—the psychological, emotional and spiritual effects. I demonstrated for that audience and included some audience participation–standing, clapping, singing along," Gatling explained.
"I also presented some music I've written that our marching band at ECSU has played. Thanks to Ms. Green, the ETS representative who told me about the scholarship application, I was also invited to perform for a banquet that followed the ETS student conference. I sang inspirational gospel songs for an audience of approximately 40 people."
Gatling said the many opportunities to perform in front of live audiences at ECSU really prepared him for performance challenges such as that one in New Jersey. Those past performances ranged from performing with the Jazz Ensemble to performing with the university marching band. He has also completed public performances in many of his college courses. Those challenges and the expectations of his ECSU professors are reasons Gatling said he remained reasonably calm in New Jersey.
There was one glitch during his ETS performance—a segment of video that Gatling was planning to use failed to work. Gatling said Bobby McFerrin's recorded audio would have been a wonderful addition to the rest of the material he prepared but that video would not work. He compromised by performing the segment when the video wouldn't play.
"I've learned from past performances at ECSU, be ready for the unexpected. This ETS conference presentation was a test of my knowledge. I was surprised at how much I really knew," Gatling said.
After graduating from ECSU, he hopes to work in a public school system and possibly teach at the college level later in life. Gatling has already enjoyed an active life as a student musician who sings, plays the trombone and piano. He played the trombone the past three years at ECSU with the Jazz Ensemble and he played the last three years with ECSU's marching band. Next year, he anticipates playing with those university ensembles as a senior at the university.
Gatling says he can now assure prospective students that ECSU will prepare them for challenges such as the presentation he completed at ETS in New Jersey. He's developed confidence, developed musical skills, expanded his knowledge base and learned from the normal performance anxiety that any student musician experiences. He said prospective students should look forward to the challenges they will face as a college student.
"They can expect growth because of the opportunities here. You can travel perform with professional musicians who visit ECSU. Those experiences teach you how to stay on your feet, handle spontaneity because that is part of this department," Gatling said.
Prospective students should expect some difficulties according to Gatling. He said a methods course in education requires students to develop an understanding of the different family of musical instruments– brass, woodwind, percussion and strings.
"The strings class was difficult because strings is not my specialty. If you want to become a music teacher, you must understand each family of instruments, develop some knowledge of each family of instruments because you don't know what you will be expected to teach in the public schools. Here, they (professors) are preparing us for real world experiences."
---