G.R. Little Library expands list of New Arrivals
Posted On November 2, 2015
---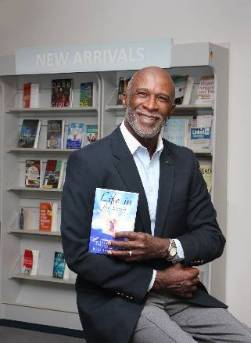 While the staff of the G.R. Little Library is proud to provide a host of primary and secondary sources that assist ECSU students with research projects, they also shelve a growing list of leisure reading books. For 30 days, you will find a compelling list of new arrivals that devoted readers should not miss.
That list includes biographies from award-winning Americans such as Colin Powell, Maya Angelou, and Muhammad Ali as well as books from award-winning authors John Grisham and Toni Morison. Autobiographies, self-help books and New York Times best-selling novels round off the list. Some titles reveal Americans who faced tall challenges like the late Stuart Scott, an ESPN anchor recognized for his achievements as a broadcast journalist and candid statements describing his heartbreaking battle with cancer. Although Misty Copeland's promotion to principal dancer for the American Ballet Theater occurred back in June, her book is available to reveal the challenges an African-American woman faced to earn the lead role in a major dance company production. Last but not least, the staff stocks notable books written or illustrated by alumni and former professors.
Dr. Juanita Midgette-Spence reminds students that leisure reading plays an important role in their education.
---