Former Shark Tank® Contestant to Mentor Students for ECSU's Entrepreneurship Competition
---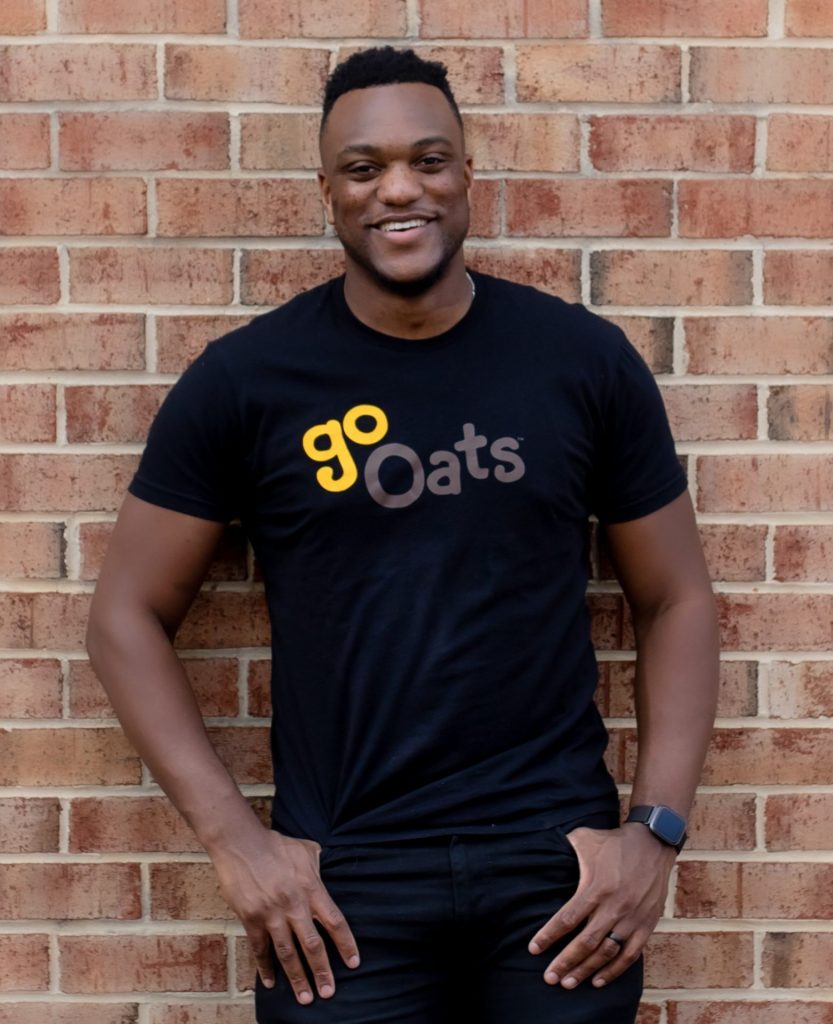 Elizabeth City State University (ECSU) will host its Viking Entrepreneurship Week competition April 4-9, which is an opportunity for student teams from North Carolina's Historically Black Colleges and Universities (HBCUs) to pitch their business ideas in front of judges.  The teams are getting some big-name help this year:  Nahum Jeannot, CEO of GoOats and former contestant on ABC's hit show Shark Tank®, is bringing his talent to help lead the competition.
"We are thrilled to have the opportunity to bring Mr. Jeannot to ECSU as the inaugural PNC Entrepreneurship Fellow," says Dr. Joy Smith, Dean of ECSU's School of Education and Business.  "This is a fun, inspiring event that gives teams from the state's HBCUs the opportunity to pitch their ideas in front of business professionals and earn some startup capital," "Entrepreneurs develop innovative solutions to specific needs, create jobs, and, in doing so, help facilitate sustainable economic growth in our country."
As the inaugural PNC Entrepreneurship Fellow, Jeannot will give the rising student-entrepreneurs the expert training needed to compete with the very best in the business arena. Students will take what they learn from Jeannot and put it to the test on Saturday, April 9, when the teams pitch their own, new business ideas at the Viking Entrepreneurship Week judging competition in front of a panel of judges from the North Carolina business community. He will also meet with local small businesses to discuss topics relevant to their entrepreneurial journeys.
Jeannot graduated in 2011 from the Restaurant School in Philadelphia, where he studied Culinary Arts and Restaurant Management.  He worked his way up the ranks of the food industry to become head chef for various hotels in Virginia.  For the past five years, Jeannot worked as the head chef of a Hyatt Regency Hotel, and went on to start his company GoOats, LLC.
Jeannot came up with the idea for on-the-go snacks from a family recipe passed down from his mother and grandmother.  He took the oatmeal recipe and turned it into handheld snacks that are easy to take and enjoy anywhere.  Jeannot develops and formulates recipes, and oversees branding and marketing decisions for the company.
In 2020, when Jeannot appeared in season 12 of Shark Tank® to pitch his idea, he walked away with his asking price of $100,000 and a partnership with American businesswoman Barbara Corcoran, who agreed to help Jeannot for a 20% share in his company. Since then, Jeannot's convenient "oatmeal in a ball" products can be found on Amazon and in 60% of Whole Foods stores nationwide.
The Viking Entrepreneurship Week competition and PNC Entrepreneurship Fellow Program are made possible through a grant from the PNC Foundation. In February 2022, the PNC Foundation launched the PNC North Carolina HBCU Initiative, a three-year, $2 million effort that aims to enrich the future of entrepreneurship and create workforce opportunities in the state. ECSU is one of five HBCUs receiving grant funding through this initiative.
---