Former ECSU Board Member Sam Roebuck Passes at 94
Posted On August 24, 2018
---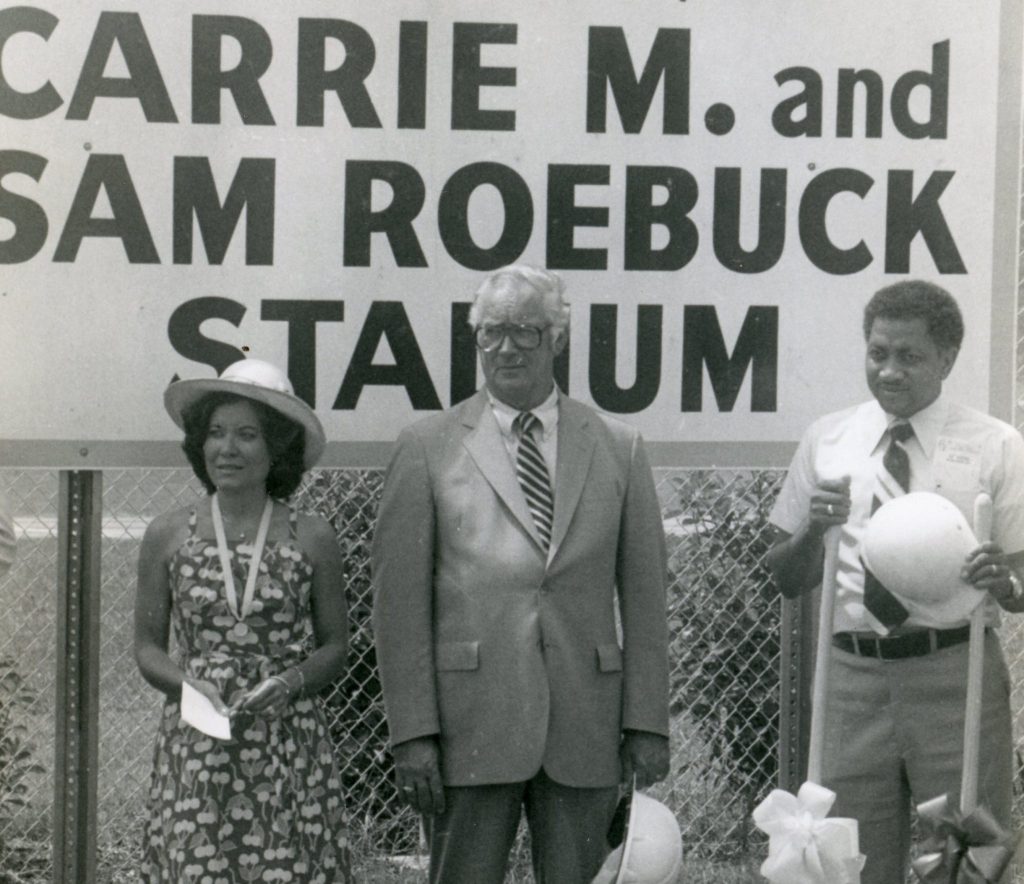 Carrie M. and Samuel Roebuck attend the groundbreaking ceremony for Roebuck Stadium in 1981. Samuel Roebuck passed away Wednesday, Aug. 22, at 94.
When The Mighty Vikings take the field and fill the bleachers at Roebuck Stadium, they are in part celebrating the legacy of a man who believed in Elizabeth City State University, Samuel Roebuck. The former ECSU Board of Trustees member, and stadium namesake, passed away Wednesday, Aug. 22 after a brief illness. He was 94.
According to his obituary. Mr. Roebuck served in the U.S. Army during World War II and was captured in France, spending time in a German prisoner of war camp. Upon his return to Elizabeth City, he would open the S & R Open Air Produce Market on Hughes Boulevard in the early 1950s.
Mr. Roebuck would spend 40 years as owner and president of his grocery company. The business would become the S&R Supermarket and Convenience Store and expand to locations in Hertford, Edenton, and the Outer Banks.
He had been known as a great supporter of Elizabeth City and spent most of his life serving the community. Over time, he would serve on numerous civic, business, and education boards, including ECSU.
The stadium that is home to the ECSU Vikings is officially named the Carrie M. and Samuel Roebuck Stadium. It opened on Sept. 10, 1983.
The Roebucks had issued a challenge grant to the community. The result was the construction of the $500,000 facility.
For more information about Mr. Roebuck and memorial arrangements, go to the Twiford Funeral Home webpage.
---