Five Students Prepare for Senior Recitals
---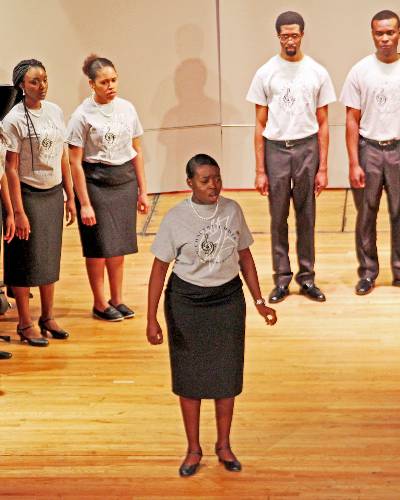 Whether it has been the symphony orchestra marching band jazz band or choral performances the performing art students have given audiences a lot of joy. So when five seniors prepare for the May 13 commencement ceremony they are also preparing for their senior recitals and they want to spread that joy once more time.
Beginning Monday April 24 through Friday April 28 these performing arts students will give their final recitals inside the Floyd L. Robinson Auditorium at the Mickey L. Burnim Fine Arts Center. The Elizabeth City State University community and public at large is welcome to attend.
· Monday April 24 6 p.m. Gilbert Avent on saxophone.
· Wednesday April 26 6 p.m. Aldric Raynor on trombone.
· Wednesday April 26 7:30 p.m. Travis Gatling trombone.
· Thursday April 27 7:30 p.m. Tiffany Bryan soprano performance.
· Friday April 28 6 p.m. Keiman Holloway on percussion.
---