Farrah Jackson Ward Named ECSU's Next Provost
---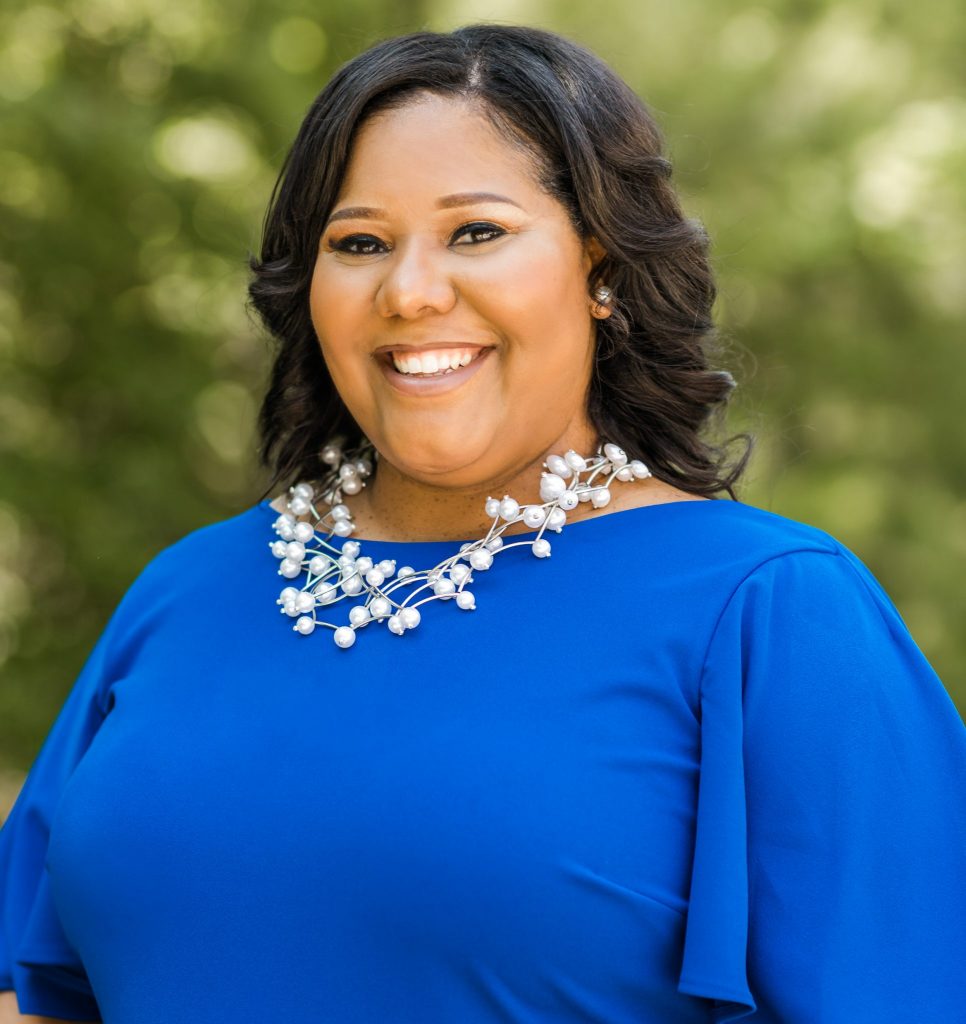 Dr. Farrah Jackson Ward has been named Elizabeth City State University's next Provost and Vice Chancellor for Academic Affairs. Dr. Ward has been serving as interim provost and vice chancellor.
A graduate of North Carolina A&T, Dr. Ward completed her Master's and Ph.D. in Mathematics at North Carolina State University. Prior to being named interim provost at ECSU, Dr. Ward served as Vice Chancellor for Academic Affairs.
"I am very pleased to have Dr. Ward as ECSU's next provost," said ECSU Chancellor Karrie Dixon. "Dr. Ward has consistently demonstrated effective and strategic leadership throughout her career, and she has the capacity to lead the academic division.  We are fortunate to have her on the ECSU team."
After graduating from N.C. State, Dr. Ward was named a Mathematical Association of America Project NExT Fellow and worked as an assistant professor in the Department of Mathematics and Statistics at the University of North Carolina Wilmington.  In 2007, she joined the faculty at ECSU where she initially served as the associate director for the Computational Science and Scientific Visualization Center for three years.
Dr. Ward served as coordinator of the M.S. in mathematics graduate program and coordinator of the mathematics education program during her time in the Mathematics and Computer Science Department.  In 2010, she was named chair of the Department of Mathematics and Computer Science, a position she held for six and a half years.
During her tenure as chair, ECSU was nationally ranked in the top 10, twice for graduating the largest number of African-Americans with undergraduate degrees in mathematics.  In addition, ECSU was ranked as the number one institution in the nation for graduating the largest number of African-Americans with master's degrees in mathematics twice during her time as chair.
In 2016, Dr. Ward was named Associate Vice Chancellor for Academic Affairs where she oversaw the Office of Student Success, Sponsored Programs and Graduate Education.  During her time as the associate vice chancellor, she spearheaded several initiatives aimed at improving student success including the implementation of the degree audit system DegreeWorks, a restructuring of ECSU's academic advising services, and a campus-wide reduction in the number of credits required for graduation from 124-128 credits to 120 credits.  In partnership with the John Gardner Institute for Excellence in Undergraduate Studies, Dr. Ward led the Foundations of Excellence (FoE) project, a self-study process to create a comprehensive plan targeted at improving the first-year experience.
Dr. Ward has published in a variety of areas including mathematics education, mathematics and academic leadership.  She has been invited to sit on several panels and has given numerous presentations including delivering the prestigious David Blackwell Lecture during the Mathematical Association of America MathFest Conference.
Dr. Ward has served as principal investigator or Co-PI on several grants from the National Science Foundation and Department of Education and has received nearly $2 million in external funding. She currently serves on the Executive Committee for the Association for Women in Mathematics (AWM), the 50th Anniversary Celebration Committee of the National Association of Mathematicians, and as an advisor to the Education Advisory Board (EAB).
Dr. Ward is widely recognized for her work in student success and has been featured in Inside Higher Education, Mathematically Gifted and Black, and by EAB (formerly the Education Advisory Board).
"I'd like to thank the faculty, staff and students who served on the committee or participated in the national search process," said Chancellor Dixon.
---