Fall 2021 Graduate Receives International Scholarship
Posted On December 9, 2021
---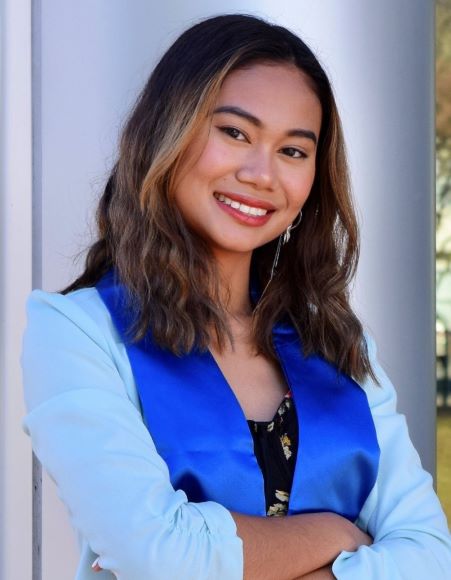 Psychology major Ye Oo is the inaugural recipient of the Amaguaña Social Service Scholarship award, which is sponsored by Manna Project International (MPI). MPI's mission is to foster communities of talented young leaders to become the next generation of social change agents.
MPI connects college students, recent graduates, and young professionals with opportunities to participate in collaborative, on-the-ground service with international communities in Nicaragua or Ecuador. MPI Program Directors use their passion, experience, and education to meet the specific needs and opportunities of underserved communities in either country.
After graduating as part of the Fall 2021 class this Saturday, December 11, Ye will journey to Ecuador in January 2022 for one year. According to Dr. Andre P. Stevenson, Director of the Office of International Programs, the partnership between ECSU and MPI began one year ago.
"When presented with this opportunity a few months ago, we shared it with Ye and she spent several weeks completing her application, which, in addition to a written section, included a series of three intensive interviews. It's an honor to have an ECSU student be awarded this scholarship," said Stevenson.
"MPI is a good transition from school to the real world. I will have the opportunity to broaden my interest in international studies, understand what it means to be a global humanitarian, and achieve new personal and professional skills," said Ye. "Some skills I wish to expand in Ecuador as a Program Director are leadership, intercultural exchange, teamwork skills, and effective communication."
Ye was awarded the 100%-funded study abroad scholarship following a national search for a candidate who is a self-starter, flexible, patient, creative, and proactive in problem-solving. MPI's model creates a one-of-a-kind, impactful experience for its Program Directors and the communities they serve.
It's a unique opportunity to expand and build upon leadership skills while experiencing the challenges and rewards of international community development.
"I am excited about learning and impacting the lives of underserved residents in Ecuador, as well as for my own professional and personal growth," said Ye.
---