Faculty Showcase Recital held on September 8
Posted On August 31, 2011
---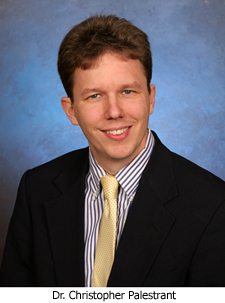 Kesha Williams
August 31, 2011
On September 8, faculty from the ECSU Music Department will present their first faculty showcase recital. Dr. Roosevelt Newson, the endowed professor in the School of Arts and Humanities and chair of the Music Department,&ampnbspsays this performance will not only set the standards of excellence for new music students but for the public. The faculty will bring to the concert stage an abundance of experience as solo artists as well as experienced as musicians in chamber groups, choirs, orchestras, and assorted bands.
&quotThis performance opens the eyes of students and citizens in the community and it will make them more appreciative of the skills that are required to play concert music on a variety of instruments,&quot Newson said. &quotBy putting all faculty&ampnbspon stage in a single concert, students will come to appreciate the importance of supporting one another. They will also come to appreciate proper stage presence and audience-etiquette.&quot
Dr. Christopher Palestrant, who teaches music composition and theory in the Music Department, composed a chamber work, &quotMatriculum&quot for the faculty recital.&ampnbsp This piece of music was written for a quartet of music faculty:&ampnbsp Mr. Maurice LeFlore will play alto saxophone, Mr. Douglas Jackson will play trumpet, Mr. Ellard Forrester will play percussion and Dr. Mary Hellmann will play piano. Palestrant says this composition portrays students' emotional journey through college. The listener will note the composition begins with confidence—note the swaggering, opening theme of the saxophone. The students settle in to their classes. &ampnbspLater, the tenor drum enters&ampnbspto indicate the approach of commencement. In the last section of the composition, the students find themselves in their grand procession to graduation.
&quotIt moves into a kind of a march, defined by a steady two-beat pattern. It has a steady, slow swagger, sounding like a triumphant procession supported by the soaring trumpet and the vibraphone, which the percussionist plays,&quot Palestrant said. &quotAs a composer, I want to connect on an emotional level with the listener and tell a story that might be familiar to someone who is, or has been on, a rite of passage through college.&quot
Dr. Newson brought the idea of a Faculty Recital Showcase from another institution where he served as Dean of the department.&ampnbsp While this showcase recital will feature ECSU's full-time faculty members, he looks forward to announcing another recital featuring equally outstanding adjunct faculty.&ampnbsp
---