ESPN/The Undefeated Ranks ECSU Sound of Class No. 1 Division II HBCU Band
Posted On October 10, 2019
---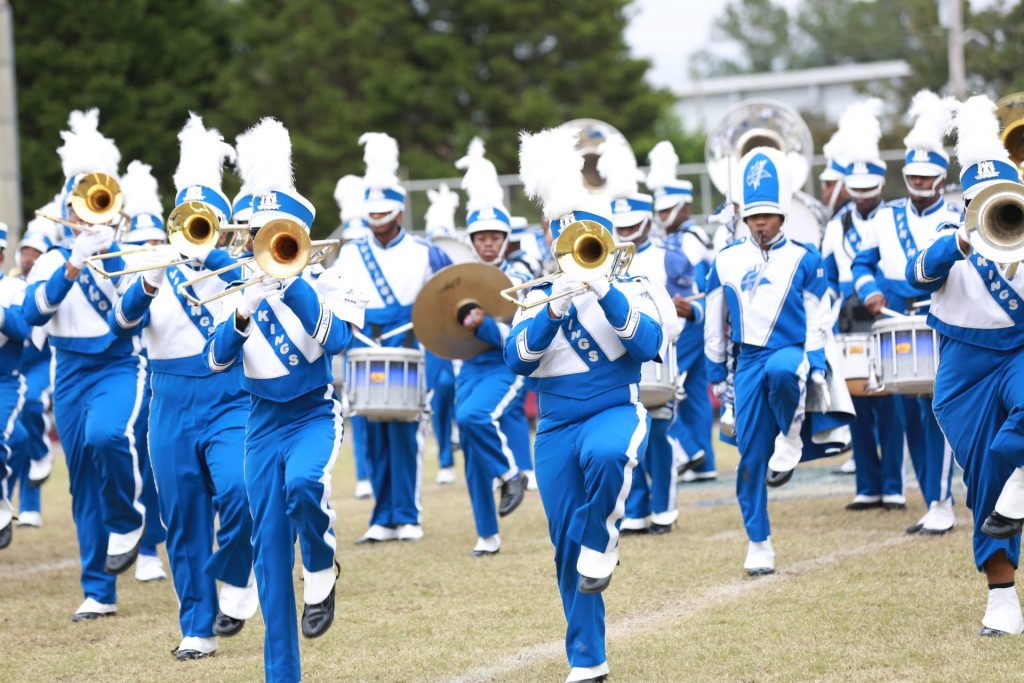 When you hear the Elizabeth City State University Marching Sound of Class beating drums and blowing horns, just know that you are listening to the Division II number one ranked marching band.
According to ESPN/The Undefeated HBCU Band Rankings, "Elizabeth City State, on the strength of No. 1 category finishes in musicality and drill and design, made its debut (on the rankings list) a momentous one."
According to the ESPN/The Undefeated website – you can find them HERE – the rankings are conducted by two, six-person panels of band directors and choreographers from HBCUs. They evaluate the bands on musicality, drill and design, percussion, auxiliary corps and drum majors.
"What makes the ESPN/Undefeated rankings so great and unique is that a band can be totally unranked for one poll and could actually be No. 1 in the next poll," said Don P. Roberts, executive consultant for the ESPN/The Undefeated HBCU Band Rankings, in the announcement.
The ECSU Marching Sound of Class is led by Juliet Boykins and assisted by Stephan Naylor.
"I am so proud of my students and staff," said Ms. Boykins. "They have worked extremely hard every day. These students are dedicated to the Sound of Class program and they are showing their Viking Pride! As we celebrate we are still working and getting better every day."
---