Emergency Management Student Receives Terrorist Bombing Response Training
Posted On September 27, 2018
---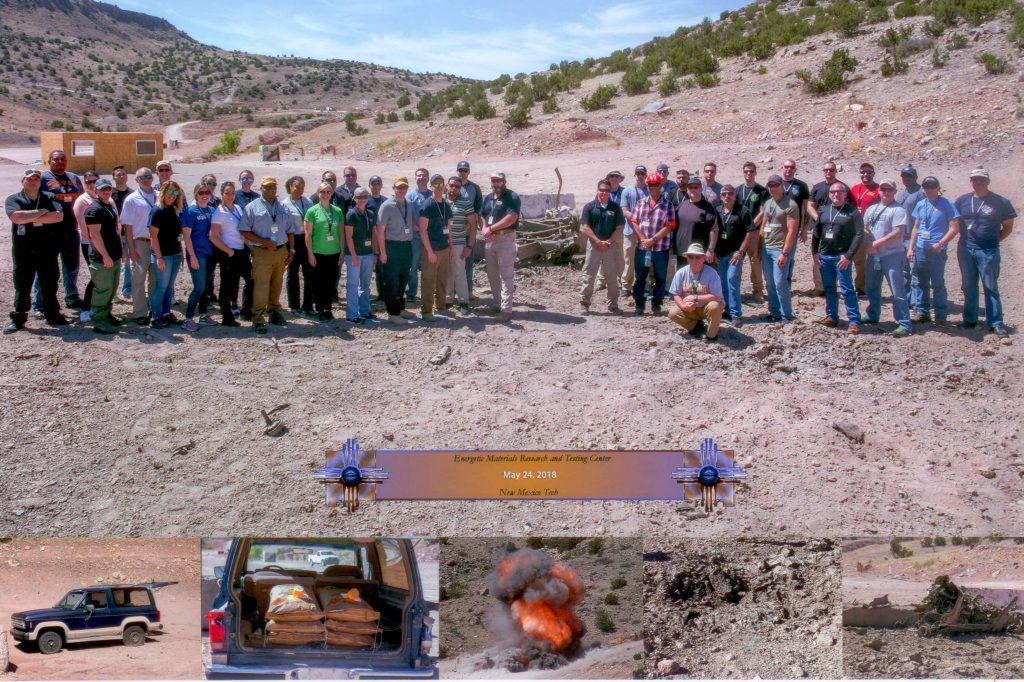 Emergency Management student, junior Weston Smith, spent part of his summer training at the Dept. of Homeland Security's "Incident Response Terrorist Bombing," in the New Mexican desert.
No one wants to think about a bombing, but acts of terrorism are a reality in the world today, and learning to be prepared to respond to these tragic incidents is precisely what students such as Elizabeth City State University junior Weston Smith are doing with their summers.
Smith, an Elizabeth City resident, is an aviation and emergency management student. Under the topic of "What I did last summer," Smith will tell you that he attended the Department of Homeland Security's "Incident Response to Terrorist Bombing" class.
According to Emergency Management program coordinator, Dr. Kevin Kupietz, Smith was accepted into the fully funded program with the help of ECSU faculty.
"Emergency Management faculty helped Mr. Smith get accepted into the fully-funded program to send him to Socorro, New Mexico to increase his knowledge on bombing events, with hands-on activities and experiences," said Dr. Kupietz.
Dr. Kupietz said Smith was able to see the firsthand impact and destruction of explosive devices, including car bombs.
"This course is one of several Dept. of Homeland Security-funded courses in different locations across the country that train emergency and disaster personnel how to not only respond to incidents, but also recover from, prepare for and prevent these type of events in the future," said Dr. Kupietz.
Dr. Kupietz says other schools include the Center for Domestic Preparedness and the Center for Radiological and Nuclear Training.
The ECSU Emergency Management degree program provides students with theoretical and hands-on education, giving them the opportunity to fully understand the work. The program allows students to see, touch, and utilize many of the supplies and equipment that they will see in the response world, or that they will oversee other people utilizing in the mitigation, preparedness, response, and recovery phases of emergency management.
According to Dr. Kupietz, students consider what they learn at universities to be purely academic, with little to no relationship to the real-world job that they're aiming for after graduation. In reality, he explains, the knowledge gained through university education should mirror and enhance the training and skills needed for the graduate once they enter the workforce.
Elizabeth City State University's emergency management program strives to do just that.
The world of Emergency Management is very diverse, full of different activities and plenty of challenges. The Emergency Management practitioner is never bored with all the different avenues and changes for them to examine and overcome. If you like challenges, if you like helping people, if you want to see your community be a better place, think about an education in the realm of emergency management.
For more information on ECSU'S Emergency Management Program Follow our Facebook page at https://www.facebook.com/ECSUEmergencyManagement/
---