Elizabeth City State University, Sinclair College Prep for Joint UAS Training Exercise
---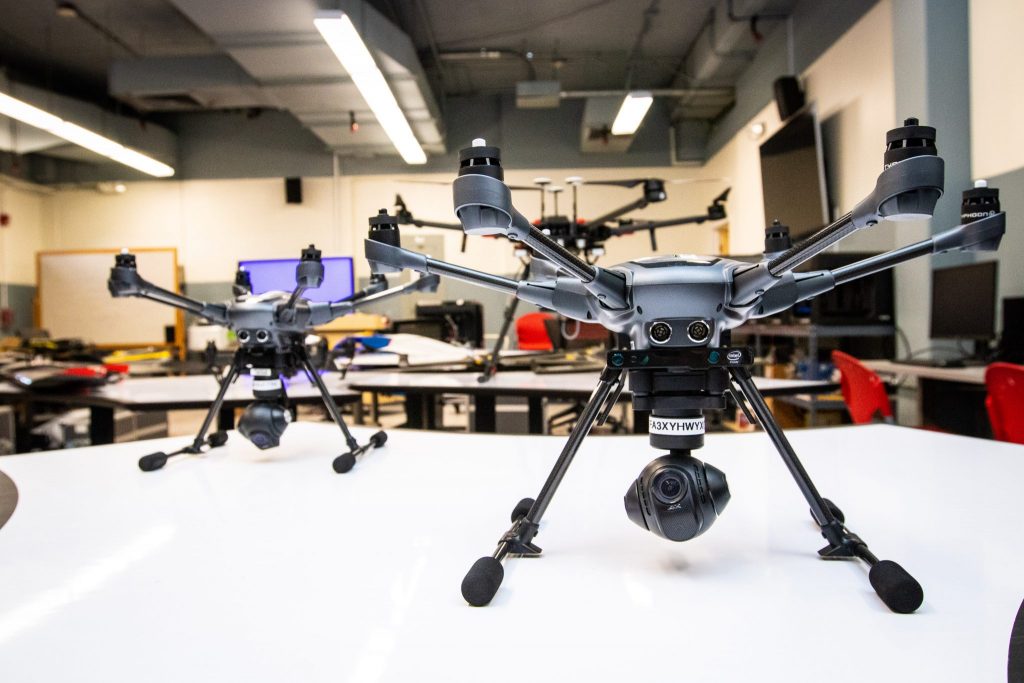 Thanks to a collaboration between Elizabeth City State University and Ohio's Sinclair College to enhance training and applied research for Unmanned Aerial Systems, or drones, area law enforcement and emergency services professionals will receive a hands-on training experience this week.
According to Dr. Kuldeep Rawat, ECSU's aviation program director and dean of the Area of Science, Technology and Mathematics, Sinclair is one of the leading institutions in the country focusing on drone technology. The partnership signed earlier this spring brings the two institutions together for training and applied research in drone technology, and the exercise scheduled for Thursday, June 6, is the first opportunity to put the relationship to work.
Beginning at 8 a.m. Thursday, faculty and researchers will be set up at Sinclair's Ohio campus, and at Dixon Hall on ECSU's campus. A mobile command center on the ECSU campus will allow first responders to learn firsthand how drone technology will change their job.
The mobile command center will give first responders a chance to monitor exercises with drones. According to Dr. Rawat, first responders from Chowan and Pasquotank Counties will participate in the exercise.
The exercise includes "Vehicle fence incursion scenario," "in-flight medical emergency scenario," and "structure fire scenario."
The partnership between ECSU and Sinclair comes at a time when drone use and subsequently drone technology education is on the rise. ECSU will launch its first bachelor's degree in drone technology program this fall.
The partnership and subsequent collaborations between ECSU and Sinclair will allow a broader understanding of the burgeoning technology's role in the aviation industry.
ECSU's flight simulator and air traffic control labs make the university's role important to drone research. As drone use throughout numerous industries grows, the question of air traffic management becomes increasingly significant.
Dr. Rawat says that with ECSU's aviation program partnering with Sinclair's national drone certification and training center, there will also be a broader focus on workforce development.
The UAS, or drone, industry is expected to create 100,000 new jobs in the U.S. during the first 10 years of commercial integration and is growing at a rapid rate, projected to expand at approximately a 10 percent compound annual growth rate between 2018 and 2023, according to industry studies.
The level of economic activity is also significant with more than $2 million in UAS-related startup investment since 2012, $500 million of that occurring in 2017 alone, and an estimated $88.3 billion of civil UAS production worldwide over the next decade.
---