Elizabeth City State University Selects New Dining Service Vendor
---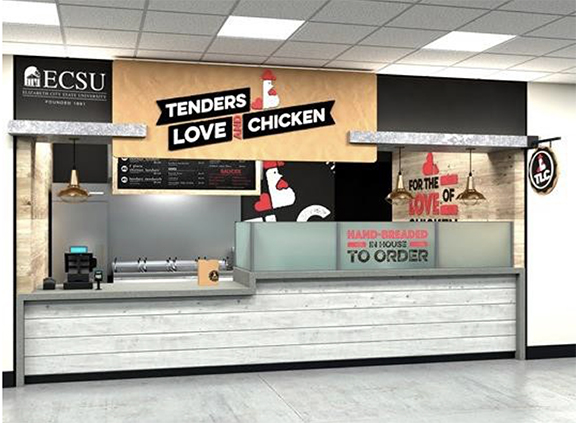 Elizabeth City State University selected Aramark as the new food service provider for the residential dining commons and retail markets. Aramark will replace Thompson Hospitality Company, which has served as the campus food service provider for the past 15 years.
"Aramark was selected after a months-long process to identify a vendor that would fulfill ECSU's dining mission to build community through food and serve the best food while supporting the campus community and the city of Elizabeth City," said Vice Chancellor for Business and Finance Lisa McClinton.
Ms. McClinton said that throughout the selection process, Aramark demonstrated its commitment and a record of accomplishing outstanding customer service. The company also showed a commitment to providing a food service program thatcomplementsand enrich the educational experience enjoyedby students and employees.
"The Dining Task Force and Chancellor Karrie G. Dixon know that this announcement comes at the end of the semester, but we wanted to share this information, while the contract is being finalized," said Vice Chancellor McClinton
Ms. McClinton said that plans are in place for a smooth transition to Aramark. There will be, she said, some staff changes at the management level, but the university does not anticipate any significant layoffs as a result of the new contract. Current ECSU dining staff members were invited to meet with Aramark representatives to discuss their desire to remain in their positions.
Aramark has said the company will offer employment opportunities that includes a competitive employee benefits package.
"We are excited about this new partnership and are looking forward to the investments Aramark will be making in the university," said Vice Chancellor McClinton.
---