Elizabeth City Mayor Helps Launch Social Work Month with Keynote Talk
---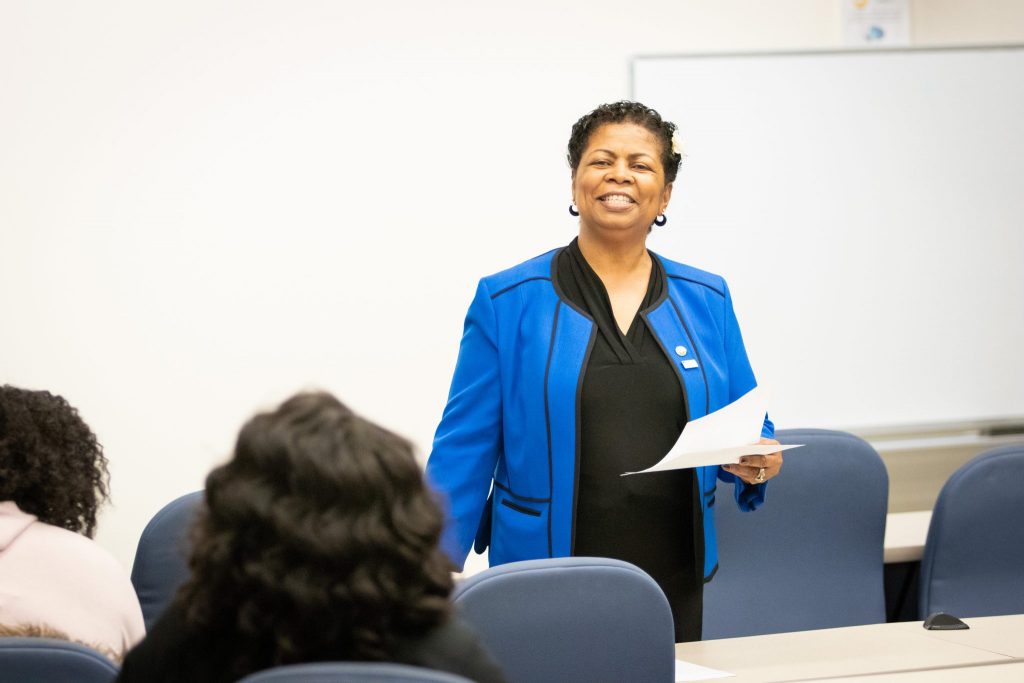 When Elizabeth City State University's Social Work Program launched its celebration of National Professional Social Work Month, organizers invited Elizabeth City mayor and ECSU graduate, Bettie Parker to be the keynote speaker.
March is National Professional Social Work Month and to commemorate the occasion, the Social Work Program is hosting a variety of events on campus that provide information about the significance of social workers, as well, promote the theme: "Elevate Social Work: Strengthening Families and Changing Lives in Northeastern, North Carolina."
Launching the month-long event with her keynote address, Mayor Parker discussed the relevance of social work as a profession, and giving back to help the less fortunate in the community.
The National Association of Social Work (NASW) launched the "Elevate Social Work" Campaign that will educate the public about the contributions social workers have make in their communities, and why the profession is so vital to the national interest. Each day in the United States, 680,000 social workers work to touch the lives of millions of people, helping them overcome life's hurdles so they can live to their full potential.
---