ECSU's Vikings Care Food Pantry Donates 400 Pounds of Food to Food Bank of the Albemarle
---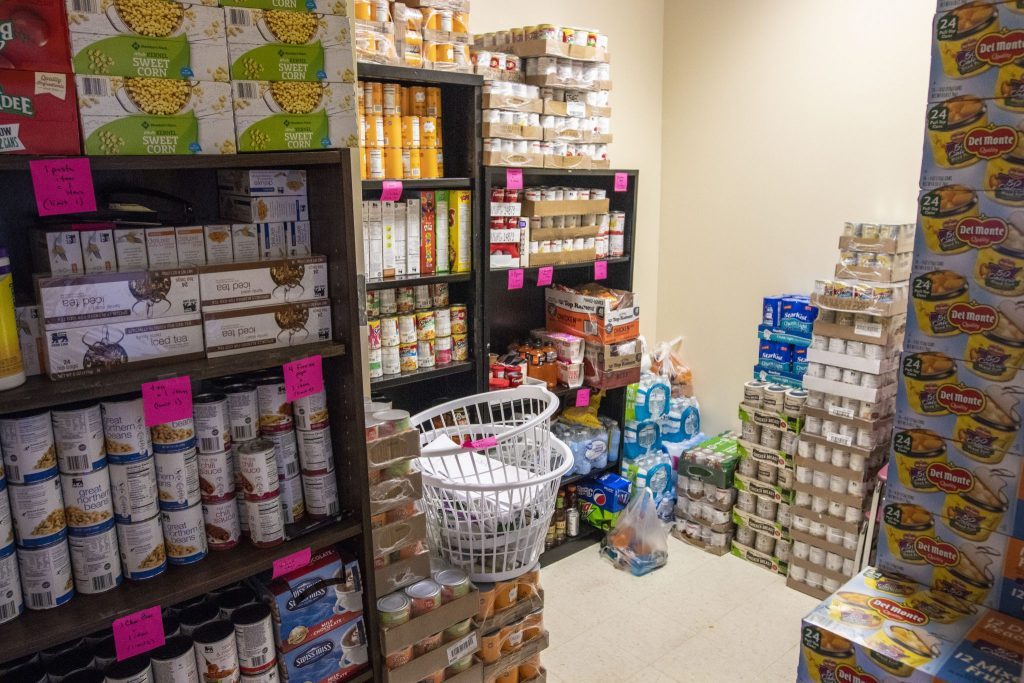 Elizabeth City State University continues to fight hunger in the Elizabeth City community during the COVID-19 crisis. The university's award-winning Vikings Care Food Pantry has been stocked with non-perishable food to assist students, but while the majority of students are off campus, pantry director Dr. Jennifer Brown knew that there was an immediate need in the community.
Dr. Brown, with the help of ECSU's director of community and economic engagement, Russ Haddad, arranged to transfer 400 pounds of food from the university's pantry to Food Bank of the Albemarle.
"While our campus food pantry is unable to operate during this time, we thought it would be a good gesture to donate food from our pantry to the Food Bank of the Albemarle to help community members in need," said Dr. Brown. "The Food Bank has direct contact with those in need and has the network to make sure the food is distributed. This is one way Vikings can help the community during this crisis."
As North Carolinians stay at home to help ease the spread of the COVID-19 virus, many people are not working. Feeding their families can be a struggle and the Food Bank is able to help fill the gap during this time, says its director of communications and volunteer services, Brian Gray.
Mr. Gray, an ECSU graduate, says the Food Bank is seeing an increase in need throughout the region.
"We're definitely seeing an increase in distribution," he said. "We are increasing our output of food by 20 percent to all of our hunger-relief partners that are active. We've also seen an increase in volunteer activity, as more people have the time to assist, and want to utilize their time to help the Food Bank."
Mr. Gray says the 400 pounds of food donated to the Food Bank is equal to about 333 meals.
This is not the first time the Vikings Care Food Pantry has worked to assist the community. Since the campus pantry was launched in 2017, ECSU students and faculty have participated in a number of joint efforts with Food Bank of the Albemarle.
The pantry was also instrumental in assisting the local chapter of the American Red Cross, supplying needed food to hurricane victims. Students were also instrumental in the creation of the Pantry Pioneer Program, helping to launch food pantries in the region's high schools.
ECSU has also received two Food Lion Feeds Collegiate Challenge awards for its efforts to collect food for the region's families.
The Vikings Care Food Pantry is a division of the Sustainability and Resilience Board of Elizabeth City State University, and part of the North Carolina Campus Compact Initiatives. Donations can be made directly to the ECSU Foundation – marked Viking Food Pantry.
For more information, contact Russ Haddad at rghaddad@ecsu.eduor Dr. Jennifer Brown at jjbrown@ecsu.edu.
---