ECSU's Vice Chancellor Josh Lassiter Completes Prestigious Leadership North Carolina Program
---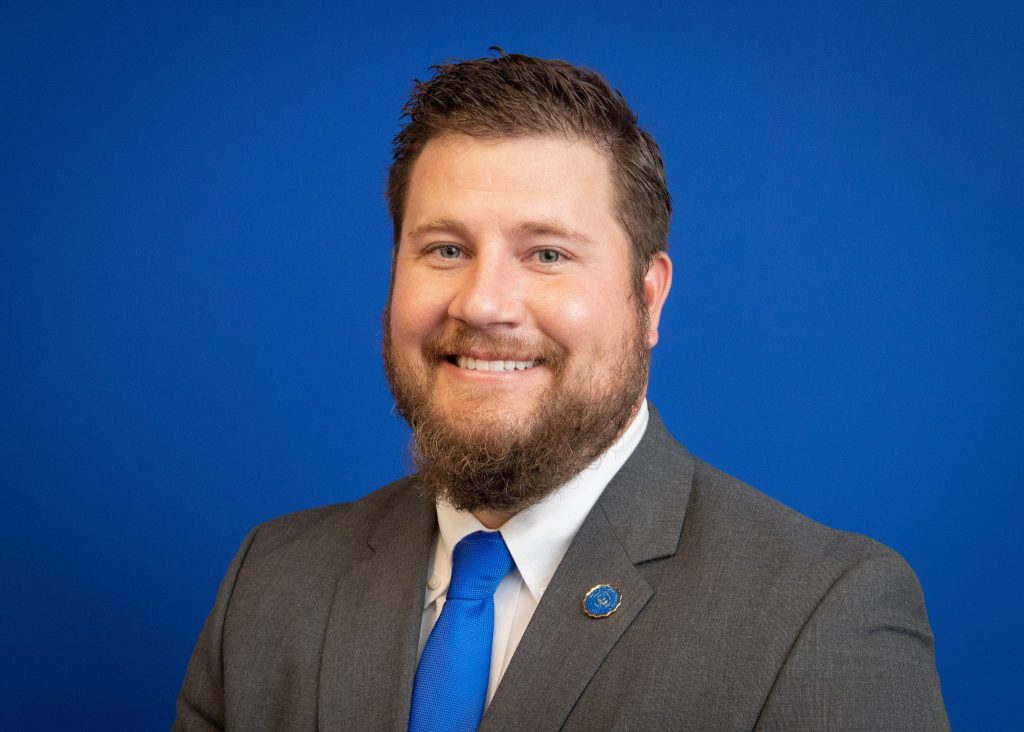 On Thursday, May 9 Leadership North Carolina held a graduation ceremony for its 26th class.  Among the 56 civic and community leaders from across the state celebrating their completion of this prestigious program was Elizabeth City State University's Vice Chancellor of Business and Finance, Josh Lassiter.
Each year, through a rigorous selection process, LNC chooses a class of established and emerging leaders from across the state to participate in its acclaimed program. Leadership North Carolina's Class XXVI comprises top leaders from the government, business, nonprofit, and education sectors.
Leadership North Carolina's mission is to inform, develop, and engage committed leaders by broadening their understanding of and involvement in issues and opportunities facing North Carolina. The Leadership North Carolina Program cultivates a network of individuals with diverse backgrounds and experiences who share a deep commitment to their state. There are more than 1,200 graduates of the program whose continued ties to LNC and to one another provide them with rich opportunities for serving North Carolina.
Over the course of six two-and-a-half day sessions the members of LNC Class XXVI learned about issues critical to the state through discussions with top officials and professionals, field trips, and experiential learning activities. LNC's sessions focused on five key areas: economic development, education, environment, government, and health and human services.
LNC sessions are held around the state, highlighting the social, geographic, and economic diversity of North Carolina. The members of Class XXVI visited Boone, Raleigh, Greensboro, Charlotte, Wilmington, and Asheville. Through LNC's program, participants gained new insight into North Carolina's strengths and challenges and developed their own priorities for ways they can improve and empower their communities and the state as a whole.
The application period for LNC Class XXVII (2019 – 2020) opens May 20 and will remain open through June 28. To find out more about Leadership North Carolina, visit: www.leadershipnc.org.
---