ECSU's UNC System Employee Survey Highest Among the State, Signals Satisfaction with Leadership and Upward Trend
Posted On December 9, 2020
---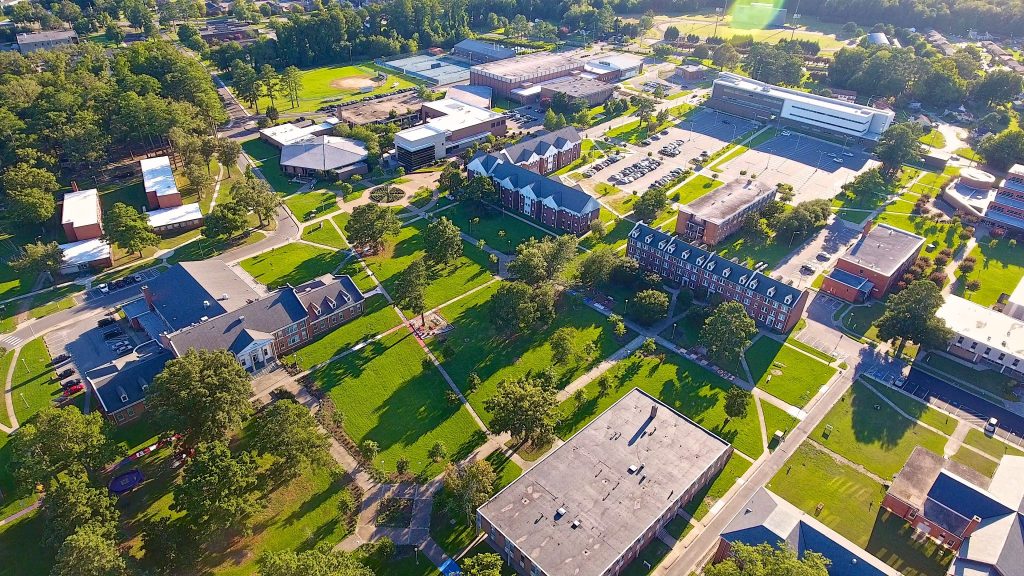 The 2020 UNC System Employee Survey results are in and Elizabeth City State University employees' confidence and satisfaction with the institution's upward trajectory is high and is among the highest across the state.
The survey was issued across all 17 of the System's campuses last winter. Employees at ECSU were asked to rate their satisfaction with leadership and the direction the university is going, and the results show that hard work and resilience on the campus have paid off.
"You've got a lot of good news to celebrate," said Rich Boyer of ModernThink, the consulting firm contracted to implement the System survey.
Mr. Boyer made a presentation to Chancellor Karrie G. Dixon and her senior leadership team earlier this fall, outlining what he characterized as "dramatic progress" for ECSU. During the 2018 employee survey, confidence was low but since that time, employees of the university have made it clear they are happy about the progress ECSU is making, and how the leadership is guiding the campus into the future.
"When you see this kind of upward swing, it's dramatic," said Mr. Boyer. "It's not by chance."
Overall, ECSU employees are confident that the campus is being "well run" and that, he said, is a "reflection of senior leadership." Confidence in senior leadership, according to Mr. Boyer, is up 46 points over 2018.
No one, however, is resting on their laurels and being complacent, said Chancellor Dixon. While she is excited about the upward trend of the university, she said she recognizes that there is more work to be done.
"I am very pleased with the progress that we have made, but we all know there is more to do," said Chancellor Dixon. "But this does give us a sense of what is working well and where we need to put more attention moving forward."
As the university continues its work on the implementation of its five-year strategic plan, a number of areas are key to the continued success and well-being of the campus overall. Mr. Boyer outlined several key areas in leadership that are showing marked improvement and will continue, he said, to constitute important work toward a stronger future at ECSU.
One of the key perceptions in leadership and how it effects the overall sentiment of the campus is communication. Mr. Boyer points to an increase in satisfaction with leadership communication as one of the factors that has elevated employee sentiment.
Connecting with the campus through communications channels, Chancellor Dixon has been present not only during challenging times such as the COVID-19 pandemic and her regular communiques, but also on a regular basis through "Conversations with the Chancellor," aired monthly on WRVS FM, the campus radio station, and through her general presence at campus events. And across the campus, senior leadership is accessible and consistently providing faculty and staff with the information necessary to make informed decisions and feel a part of the overall efforts to move ECSU forward, Mr. Boyer said.
"Senior leadership shows genuine concern for the well-being of faculty and staff," he said.
Mr. Boyer also addressed senior leadership's accountability and consistency across the campus. He said there is a 75 percent improvement in how ECSU employees view senior leadership's role. They are providing more consistent leadership and accountability and using positive messaging, Mr. Boyer said.
He said based on the survey results, it is clear that overall, faculty and staff do have a sense that the entire university is "on the same team."
"That's a big deal," said Mr. Boyer. "You have made dramatic improvement on that item."
Employees can learn more about the survey results during the Employee Town Hall on Dec. 10 at 4 p.m. Click here to watch.
"In a year full of challenges, it is good to know our employees feel we are moving in the right direction," said Chancellor Dixon.
---