ECSU's Feb. 14 Harlem Renaissance Celebration Looking for Art, Clothing, Artifact Submissions
Posted On February 7, 2020
---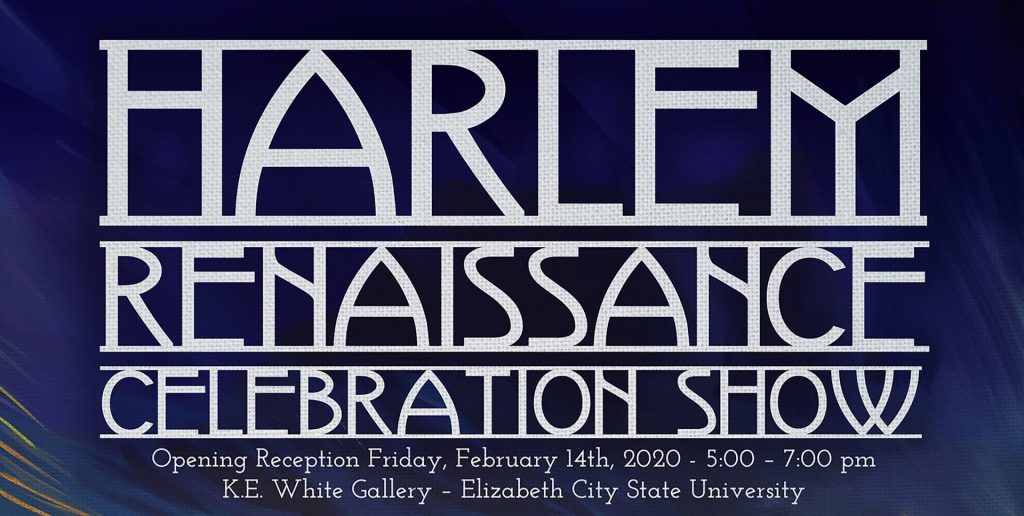 The Elizabeth City State University Department of Music and Visual Arts is calling for submissions for the Harlem Renaissance Celebration exhibition, happening Friday, Feb. 14 at 5 p.m. in the K.E. White Center gallery.
Submissions are due Thursday, Feb. 13, according to John Stiles, visual arts assistant professor.
"We are looking for original art, period artifacts, musical instruments, prints, period clothing, journals, posters, and more," said Mr. Stiles.
The Harlem Renaissance was a social, artistic and intellectual movement centered in the Harlem neighborhood in New York City during the 1920s. The movement would spread across urban areas throughout the United States.
Alain Locke's anthology "The New Negro" was considered the foundation of the movement. The anthology featured several African American writers and poets such as Langston Hughes, Zora Neale Hurston, and Claude McKay.
Music also played a major role during the Harlem Renaissance. Jazz greats such as Duke Ellington and Louis Armstrong rose to widespread fame during this period while classical composers such as Roland Hayes would make major contributions to American music.
Fashion also played a major role during the movement. Men wore loose fitting suits known as "zoot suits," while women wore lose-fitting dresses, long strands of pearls and were known to accessorize with long cigarette holders.
According to an article in Vogue magazine in 1927, the fashion of the Harlem Renaissance was used to express a sense of flamboyant elegance.
Mr. Stiles says anyone interested in submitting entries for the event can drop them at room 125 in the Fine Arts Center on Thursday, Feb. 13. For more information about submissions, and the event, contact John Stiles at 252-335-3344.
---