ECSU's Drone Program Receives US Dept of Education and SACSCOC Approval
---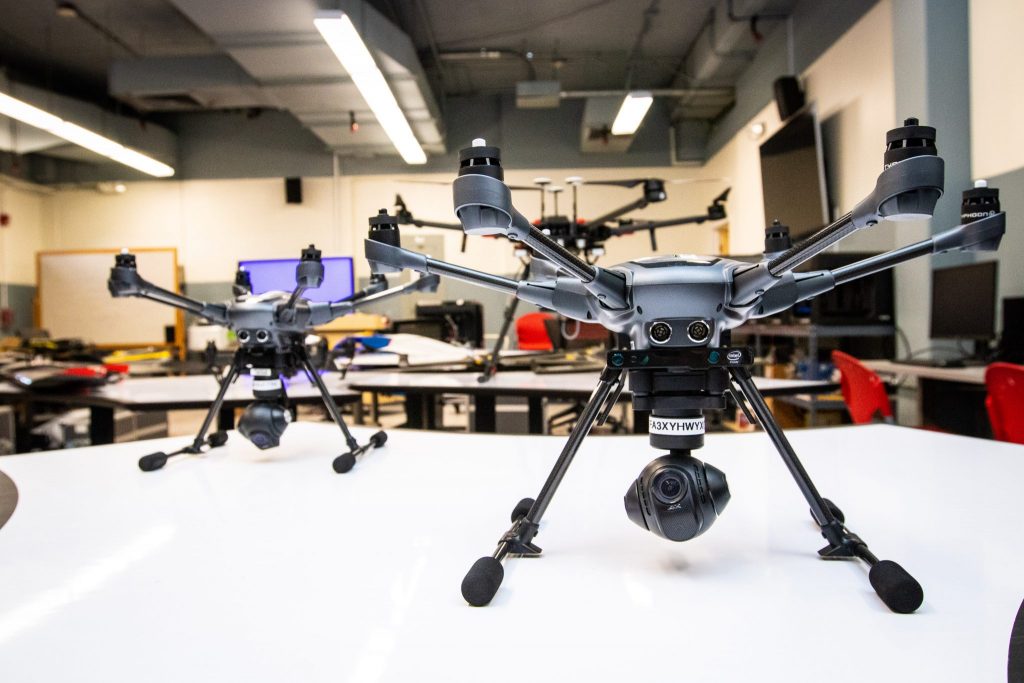 Elizabeth City State University's drone degree program is now official and ready to launch in fall 2019. The U.S. Dept. of Education, and the accrediting agency SACSCOC has approved the bachelor's degree program, making it the latest addition to ECSU's growing aviation science program, the only four-year program in North Carolina.
"Students attending ECSU to pursue a B.S. in Unmanned Aircraft System can expect exciting opportunities in a number of industries," said Dr. Kuldeep Rawat, dean of physical science, mathematics and technology, and director of the ECSU aviation program.
ECSU UAS students will receive drone pilot training, mission planning, data processing, system design and integration, and more. The UAS program also includes applied research in areas such as precision agriculture, infrastructure inspection, 3D mapping, Homeland Security, thermal imagery.
The B.S. degree in Unmanned Aircraft Systems includes instruction in electronics/electrical systems; GPS/GIS; UA aircraft platforms; data acquisition; precision agriculture and surveying, software and hardware; and data management. Upon completion, students will have obtained the necessary skills for entry-level employment in industry that engages UAS for their operation.
ECSU has also recently partnered with the Sinclair College National UAS Training and Certification Center, located in Dayton, Ohio, to enhance training and applied research for Unmanned Aerial Systems.
"The partnership, which was recently signed by leaders at the two institutions, brings ECSU and Sinclair together for training and applied research in the area of UAS," says Dr. Rawat. "The partnership with Sinclair will begin an era of collaborative research focusing on the unmanned traffic management of drones."
Dr. Rawat said that ECSU's flight simulator and air traffic control labs make the university's role particularly important to the joint research. As drone use throughout numerous industries grows, the question of air traffic management becomes increasingly significant.
Unmanned Aircraft Systems is a fast growing public and private industry. Job growth projections expect that more than 170,000 jobs will be created by 2025.
---