ECSU's Dr. Sharon Raynor Honored with Old North State Award
Posted On February 13, 2020
---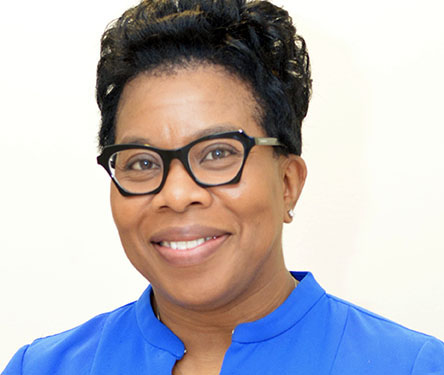 North Carolina Gov. Roy Cooper has awarded Elizabeth City State University dean of the School of Humanities and Social Science, Dr. Sharon Raynor, The Old North State Award. The award was presented to Dr. Raynor during the African American Veteran Lineage Day event in Raleigh Thursday, Feb. 13.
The Old North State Award, one of the highest honors granted North Carolinians, is awarded to "individuals who have shown dedication and service beyond exception and excellence to the Great State of North Carolina." Individuals receiving the award must have at least 20 years of service to the State of North Carolina.
In October 2019, ECSU's chancellor, Dr. Karrie G. Dixon, received the Old North State Award for her years of service to education and the University of North Carolina System.
Dr. Raynor is being recognized for not only years of service as an educator, but also as a tireless advocate for military veterans.
In 1999, she began her work by creating spaces in which Vietnam veterans could share their stories. She also collaborated with the North Carolina Humanities Council on two community oral history projects: "Breaking the Silence: The Unspoken Brotherhood of Vietnam Veterans" and "Soldier-to-Soldier: Men and Women Share Their Legacy of War" (www.theunspokenbrotherhood.org).
Among a number of veteran-related projects, Dr. Raynor is also co-producer of "The Silence of War," an eBook and short film documentary. The project tells the story of a group of mostly African American veterans from rural, eastern North Carolina and how their bonds and the sharing of their stories helped heal them from their invisible wounds of war.
Dr. Raynor has held numerous positions at ECSU including director of Graduate Education, director of Center for Teaching and Learning, and a professor of English. She was also the chair of the languages and literature department, and director of Honors College at Johnson C. Smith University.
Dr. Raynor is a native of Clinton, North Carolina. She graduated from East Carolina University with degrees in English and multicultural literature in 1994 and 1996, and a doctorate in literature and criticism from Indiana University of Pennsylvania in 2003.
---