ECSU's Dr. Kaur-Walker International Women's Day Keynote Speaker
---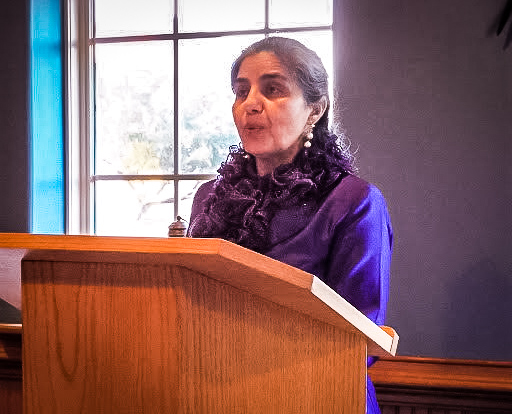 Women around the world were celebrated on March 12 for International Women's Day, and Elizabeth City State University saw no shortage of venerable honorees. Psychology professor, Dr. Kulwinder Kaur-Walker was one such woman, speaking at Dare County League of Women Voters dinner in Kill Devil Hills.
The League of Women Voters of Dare County and the Virginia Dare Business and Professional Women's Club celebrated International Women's Day with Dr. Kaur-Walker as the event's keynote speaker. Dr. Kaur-Walker's topic for this year's celebration was "Changing Status of Women in India."
According to a statement issued by League spokesperson, Mary Hamed, "Dr. Kaur-Walker discussed the paradox of the changing status of women in one of the world's largest and booking economies."
Dr. Kaur-Walker discussed the dichotomy of women's roles in India. While many women hold some of the highest government offices and are engaged in many professions such as engineering, medicine, academia, and business, there still exists a culture of sexual assault, honor killings and a dowry system.
Dr. Kaur-Walker is also a program coordinator in the ECSU Department of Education, Psychology and Health. She has been at ECSU since 1997.
---