ECSU's Annual International Education Week Kicks Off Nov. 18
Posted On November 8, 2019
---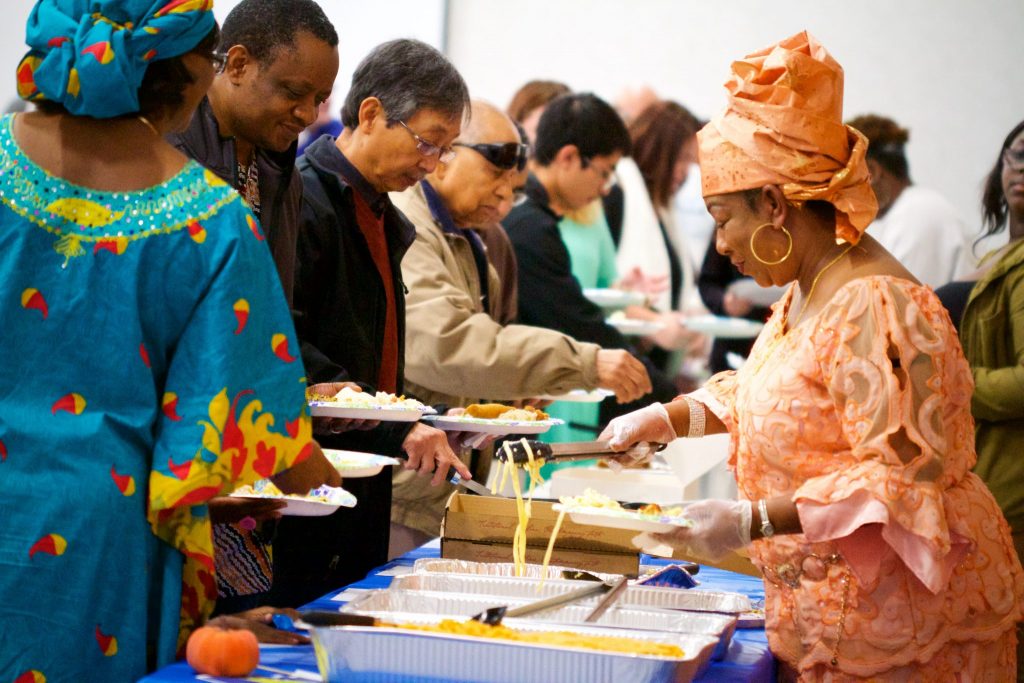 ECSU's annual International Education Week runs from Nov. 18 and ends with the highly anticipated International Dinner and Fair Nov. 22.
The sights, sounds, and flavors of the world will come to Elizabeth City State University Nov. 18 through Nov. 22 when International Education Week 2019 kicks off Monday with an International Tea.
The weeklong, annual event focuses on the rich diversity of ECSU, bringing students, staff, faculty, and community members together to celebrate their unique cultures, and cultural heritage. The week includes the tea, an International Forum, International Film Night, and the anticipated International Dinner.
The International Tea happens Monday, Nov. 18 from 4 p.m. to 6 p.m. in the Gilchrist Complex lobby. As with years past, the tea will serve as an opening ceremony for the week, and include tea and cake.
Games from around the world will be held on Tuesday, Nov. 19, from 6 p.m. to 8:30 p.m., in Williams Hall room 133.
On Wednesday, Nov. 20, in the Ridley Student Center, room 206, the International Forum will happen from 3 p.m. to 5 p.m. Participants will listen as faculty members from diverse backgrounds discuss global areas of interest based on international research.
Also Wednesday, to celebrate American Education Week, the 3rd annual Dr. Darnell Johnson Memorial Lecture will feature two topics: "The Birth of Public Education in Elizabeth City," and "The Work of the Freedman's Bureau, 1865-1870." The event will be held in the Gilchrist Complex, room 107, at 4 p.m.
Thursday, Nov. 21 is International Film Night. The event will be held in the Ridley Student Center, room 206, from 6 p.m. to 8 p.m.
And finally, on Friday, Nov. 22, on the first floor of the Ridley Student Center, the International Dinner and Fair happens from 6 p.m. to 8 p.m. This event has been highly anticipated by the larger Elizabeth City community over the years, and will include faculty and staff celebrating their cultural heritage in costumes relating to their country of origin, as well as other events.
But it is the food that brings people to the International Dinner, and there will be plenty of it. ECSU faculty will be cooking up some of their favorite dishes from their native lands, sharing their unique flavors.
All of the events are free and open to the public.
---